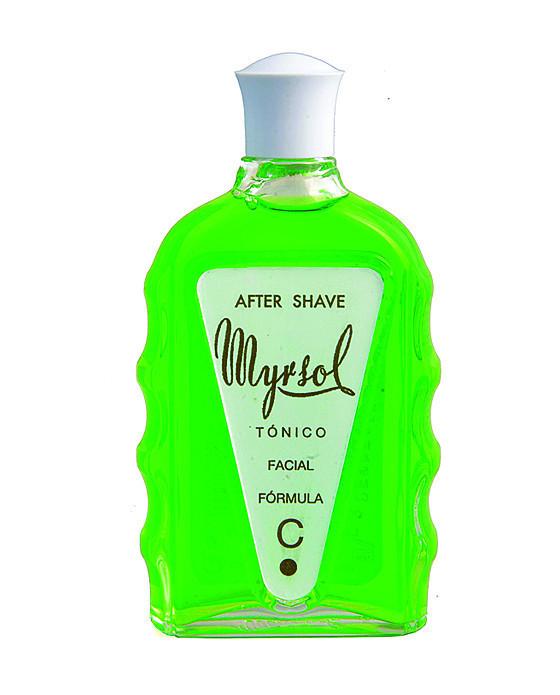 Myrsol Formula C Aftershave (180ml/6.08oz)
Please Login / Register to view pricing and purchase products.
Description:
Myrsol's Formula C Aftershave is very popular for its invigorating lilac aroma. This edition from Myrsol's signature line is an alcohol-based concoction that tightens skin made with Lila's aroma and subtle hints of mint for a refreshing kick. 
The old-style glass bottle yields for better grip and carries an aftershave that emits a strong masculine scent that compliments every shave.
Key Features:
Regenerates the skin providing a pleasant and intense cooling sensation.
Lightly scented with mint.
Soft tingling sensation.
Soothes and rejuvenates the skin.
Dermatologically tested formula.
Ideal for sensitive skin.
Provides a soothing sensation.
Improves skin's texture, Softens the skin.
Makes a refreshing post-shave treatment.
Weight: 180ml/6.08oz.
Manufactured in Barcelona, Spain.