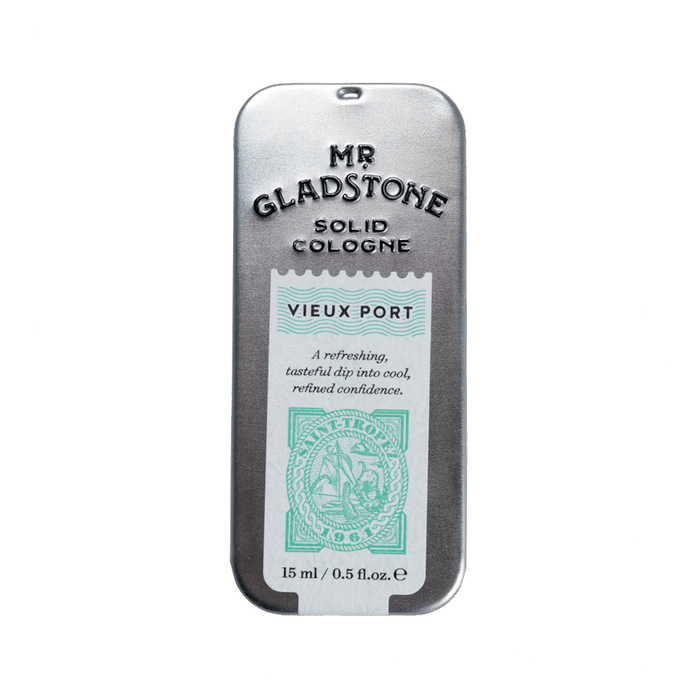 Mr. Gladstone Vieux Port Solid Cologne - Fine Fragrance Reminiscent of 1961 Saint-Tropez
Please Login / Register to view pricing and purchase products.
Natural, wax-based solid cologne designed to traverse life's thrilling paths with effortless confidence.
A refreshing, tasteful dip into cool, refined confidence.
The old harbour glistens like new. Awash in white sails and towering masts, fishing boats in the shadow of yachts, it is a feast for seafaring eyes. Sun-kissed crowds clad in a spectrum of breton tops, polo shirts and wide-brimmed hats clamor along the docks, laissez-faire style the lasting remnants of a once sleepy coastal village.
Vieux Port's bright & buoyant scent notes include: bergamot, jasmine, orange, neroli, basil, and white patchouli