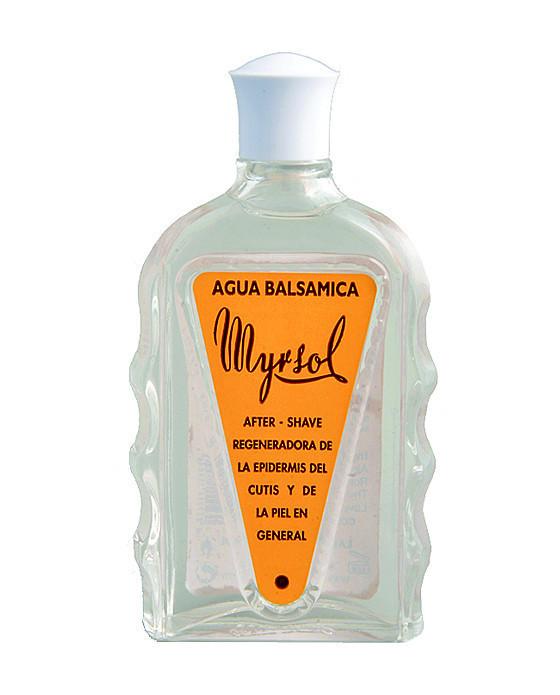 Myrsol After Shave Balsamic Water (180ml/6.08oz)
Please Login / Register to view pricing and purchase products.
Description:
Myrsol aftershaves draw inspiration from classic barber supplies. Myrsol's After Shave Balsamic Water is specially formulated with pure rosemary extract, lavender, and thyme as its key ingredients. This aftershave was helped to promote the regeneration of skin cells. A great addition to any barbershop's retail counter.
The old-style glass bottle yields for better grip and carries an aftershave that emits a strong masculine scent that compliments every shave. 
Key Features:
Packaged in a beautiful glass bottle.
Apply a light splash aftershave.
Repairs skins and is anti-irritation.
Softens the skin.
Closes pores without irritation.
Infused with extracts of rosemary, lavender, and thyme.
Weight: 180ml/6.08oz.
Manufactured in Spain.