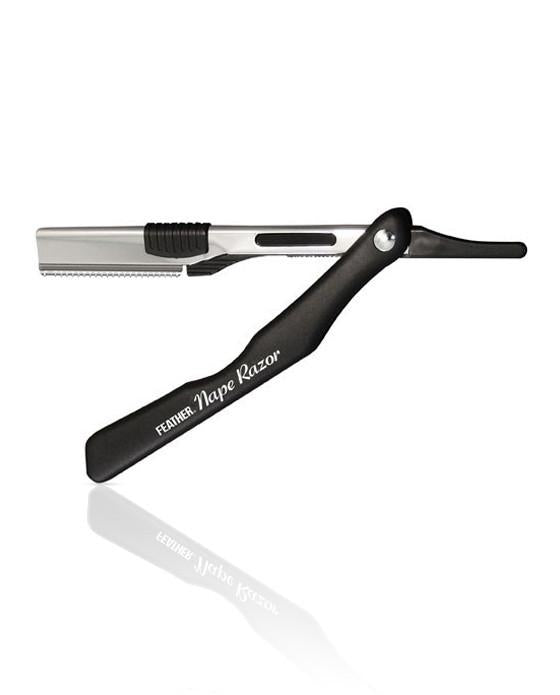 Feather Stylist's Nape & Body Razor (Razor Only)
Please Login / Register to view pricing and purchase products.
Feather's Nape and Body Razor is an integral tool for achieving accurate results when cutting and detailing nape and other body hair. 
The straight-razor inspired cutting tool is dedicated to facilitating movement during use and allows the blade to pivot gently across sensitive areas.
Since Feather have been in the blade manufacturing business since 1932, you and your business can rest assured that this tool is ergonomically crafted to meet professional needs. 
Made and perfected in Japan.