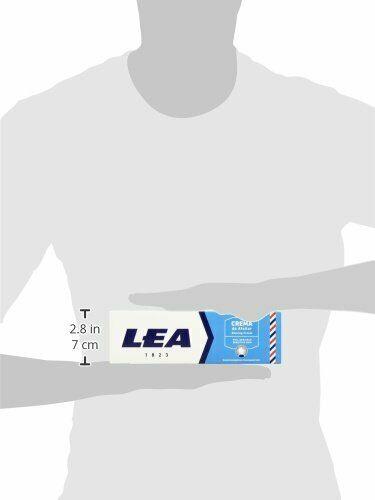 Lea Lather Shaving Cream (150 gm)
Please Login / Register to view pricing and purchase products.
Lea Lather shaving cream is an exclusive blend of ingredients that produces a rich lather that softens the beard and protects the most sensitive skin for an exceptional traditional wet shave.
Highlights:
Provides generous lubrication to enhance shave 
Cruelty-free, not tested on animals  
Suitable for sensitive skin
Enriched with Aloe Vera, Vitamin E and Glycerin
Apply to brush before lathering on the face 
Restores, Soothes and Hydrates the skin  
Parabens and alcohol-free
Packaged in a handy, sturdy tube
Ingredients:
Aqua, Palmitic Acid, Stearic Acid, Potassium Hydroxide, Glycerin, Lauric Acid, Myristic Acid, Sodium Hydroxide, Parfum, Oleic Acid, Linoleic Acid, Allantoin, Lactic Acid, Methylisothiazolinone, Linalool, Limonene.