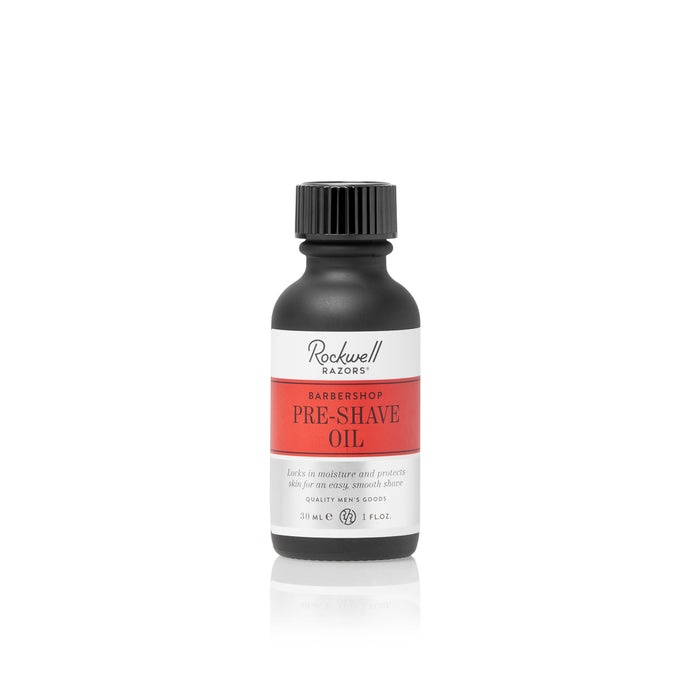 Rockwell Razors Pre-Shave Oil Barbershop Scent
Please Login / Register to view pricing and purchase products.
Calms and Prevents Irritation and itching using all-natural ingredients - preparing you for the smoothest shave possible.

The ultimate pre-shaving solution for those with sensitive skin or thick, coarse facial hair.

Classic 'Barbershop Scent' with notes of Leather, Neroli, Anise, Lilac and Cedar.

Proudly Made in Canada using natural ingredients.
The Rockwell Razors Pre-Shave Oil locks in moisture and protects skin during a shave. The oil provides a soft layer for the razor blade to glide on to produce a close and accurate shave. Crafted with notes of leather, neroli, anise, lilac, and cedar for an elegant finish.
Proudly made in Canada.