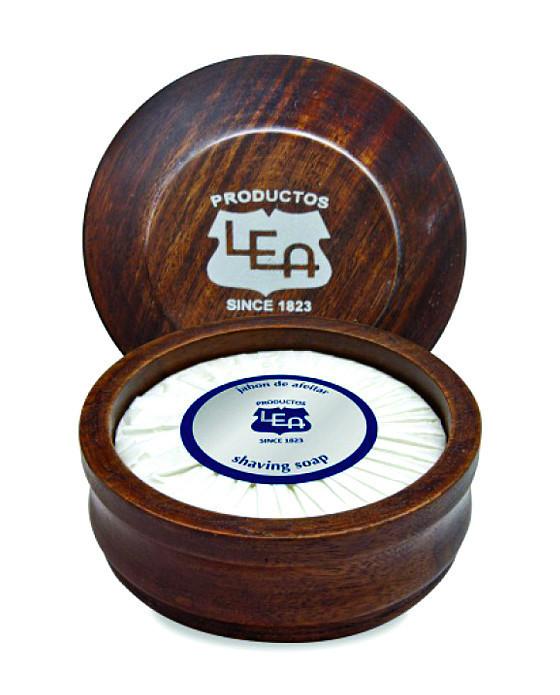 LEA Classic Shaving Soap in Wooden Bowl (100g/3.5oz)
Please Login / Register to view pricing and purchase products.
Description:
LEA Classic Shaving Soap in Wooden Bowl, Sensitive Skin, with Sandalwood, Lanolin, Glycerin, Bisabolol, Allantoin & Menthol - (100g/3.5oz) 

With its convenient and handsome packaging, a traditionally formulated and very effective shaving cream by LEA. Protect, soothe, and condition the most sensitive skin for an exceptional traditional wet shave.
Key Features:
Provides generous lubrication to soften the beard and enhance shave.
Suitable for sensitive skin.
Lanolin improves skin elasticity.
Sandalwood and moss scent.
Allantoin provides anti-inflammatory properties.
Skin calming bisabolol and refreshing menthol.
Glycerin hydrates and keeps skin smooth.
Parabens and alcohol-free.
Packaged in a hand-turned bowl.
Cruelty-free, not tested on animals.
Weight: 100gm/3.5oz.
Made in Spain.