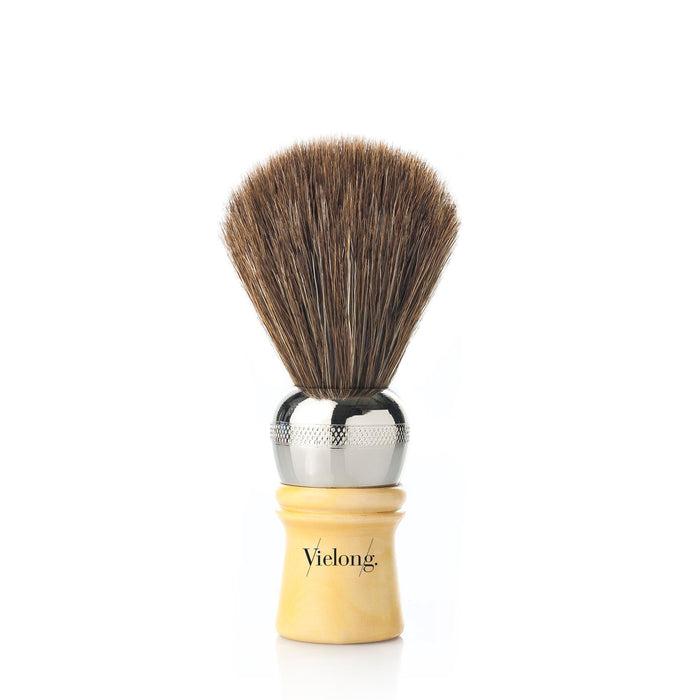 Vie-Long Cachurro Professional Horse Hair Shaving Brush, Metal/Wood Handle
Please Login / Register to view pricing and purchase products.
Description:
Made from some of the highest quality original horsehair, the Vie-Long Cachurro Shaving Brush comes in a stylish and refined wooden handle with metal trimming that holds the fine long brown bristles that move in unison to create a rich and foamy lather without excessive soap use.
Key Features:
The handle and the tufted knot are both longer than typical.
Very comfortable ergonomic handle.
Permits a more vigorous scrubbing action.
Features a beautiful olivewood handle.
Hair mix: 50% mane hair; 50% tail hair.
Pure horsehair also allows very good water retention.
Overall Length - 117mm, Handle Length - 56mm, Loft - 61mm, Knot - 21mm.
Manufactured and imported from Valencia, Spain.