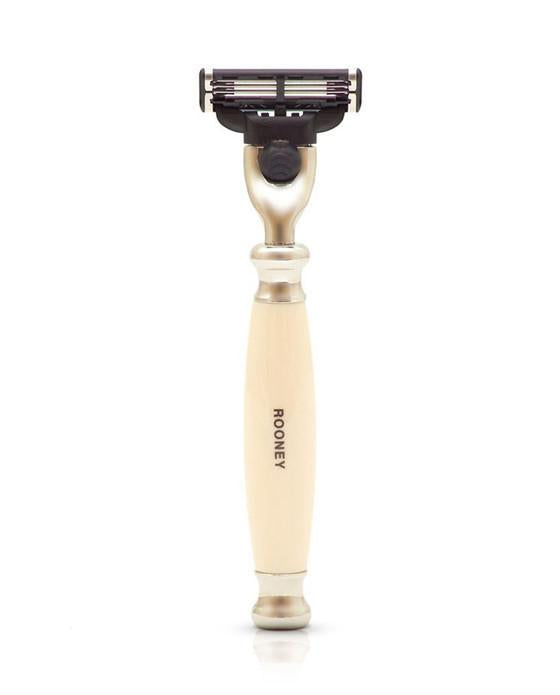 Rooney RAZOR, Handmade, Mach 3 Head, Made in England.
Please Login / Register to view pricing and purchase products.
The Rooney Mach 3 Head Razor evokes vintage styles from the 1850s. Designed with an ivory and bone handle, this cartridge razor concocts a classic shaving experience with its chrome cap, bottom, and holder. A treasure in of itself, it is the perfect companion for any of the Rooney Heritage Collection shaving brushes. Simply a classic choice for a time-honoured tradition. Made in England.