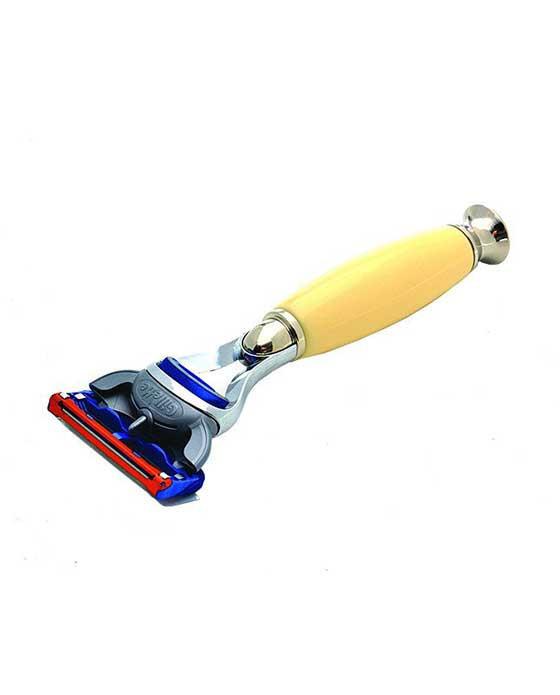 PureBadger Collection Shaving Razor Cream Handle - Fusion Head
Please Login / Register to view pricing and purchase products.
PureBadger Collection's offered some truly unique finishes. However, this handle option stands apart from the rest in this classic custard-like finish. 
This wide-handled razor elevates the shaving experience to incredible heights by providing the sturdy grip and control necessary for amazing results.
For a modern commodity, this razor handle possesses noticeable vintage charm. It's also compatible with Fusion razor blades, making it an excellent opportunity for reoccurring revenue or ideal for subscriptions.