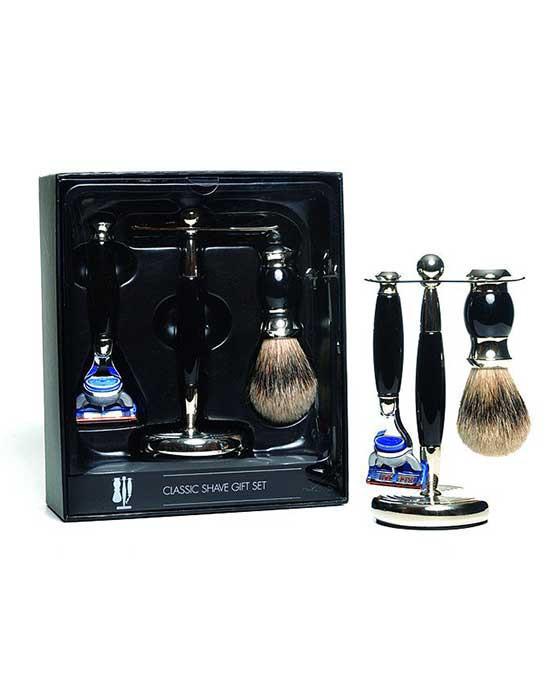 PureBadger Collection Black 3pc Shaving Set, Faux Ebony Silvertip Shaving Brush, Fusion Razor & Stand
Please Login / Register to view pricing and purchase products.
The PureBadger Collection Shaving Set is polished and moulded with an exquisite demeanor. Decorative in essence, the set includes a suave ebony stand that evokes grace and class. Made with sterling hooks to hold your razor and shaving brush, these items simply produce a luxurious barbershop experience. 
Crafted with pure badger bristles, the shaving brush will produce a soft lather and lift facial hair away from your face in an instant. Afterwards, glide the accompanying blade onto your face for a smooth shave. This all inclusive deluxe experience is only a moment away.