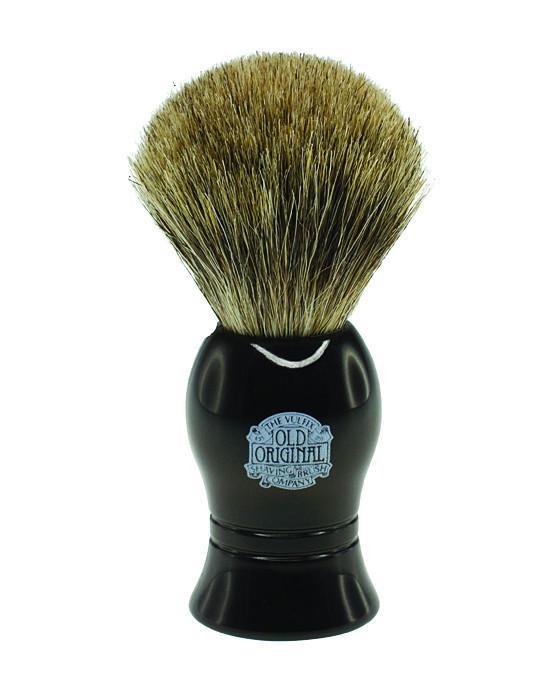 Progress Vulfix Pure Badger Shaving Brush, Black Handle
Please Login / Register to view pricing and purchase products.
Description:
In possession of a heritage that can be traced back to the Isle of Man, these brushes have a first-class reputation. The Progress Vulfix Pure Badger Shaving Brush produces a luxurious lather that is smooth to the touch and soft on the face. The Elegance-filled Progress Vulfix Badger Brush to give you efficient shaves in style features a black polished handle. The hair itself is hand-formed without any use of trimming machinery, giving the tapered head shape that Vulfix is known for.
Key Features:
Traditional shaving brush.
Handmade brush with an injection-molded handle.
The knot is 100% pure badger.
Pure badger hair.

Black polished handle.

Comfortable to hold, generates a rich lather.
It helps to gently exfoliate your skin.
Ideal for both hard and soft soaps.
Dimensions: Height-100mm, Loft-50mm, Knot-20mm.
Made in England, Isle of Man.