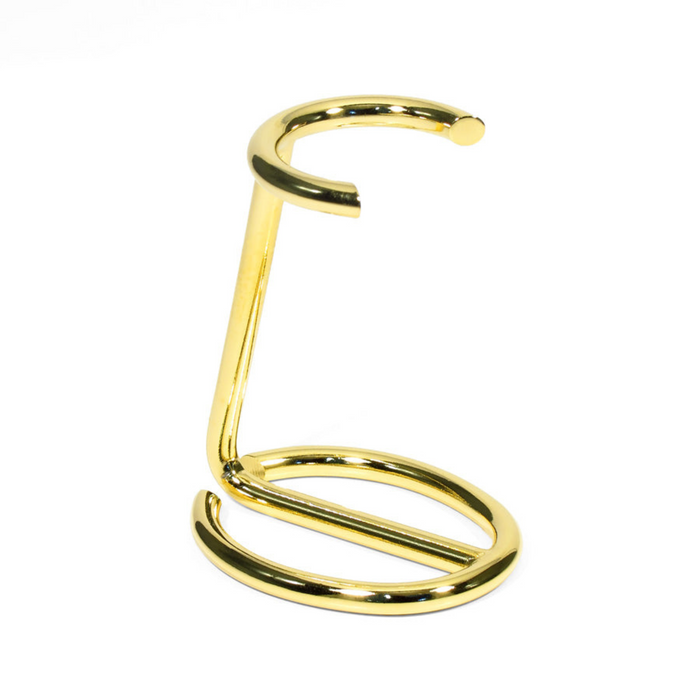 Omega Shaving Brush Stand - Gold
Please Login / Register to view pricing and purchase products.
Description:
This Omega stand looks great and is nice and compact. This lustrous stand is a handy companion to your brushes. Readily available for daily routines, makes the shaving brush only a moment away to a suave and unblemished look.
Key Features:
Compact and stylish shaving stand.
Lustrous gold finish.
Durable and stable.
Universal Size, designed to hold various shaving brushes.
Crafted with a round arch, a tube holds brushes upright for better access.
Built at an angle that allows your brushes to dry quickly.
Keep your shaving essentials accessible.  
Securely holds the shaving brush.
Size: 69 mm / 2.71 inches.
Manufactured in Italy.