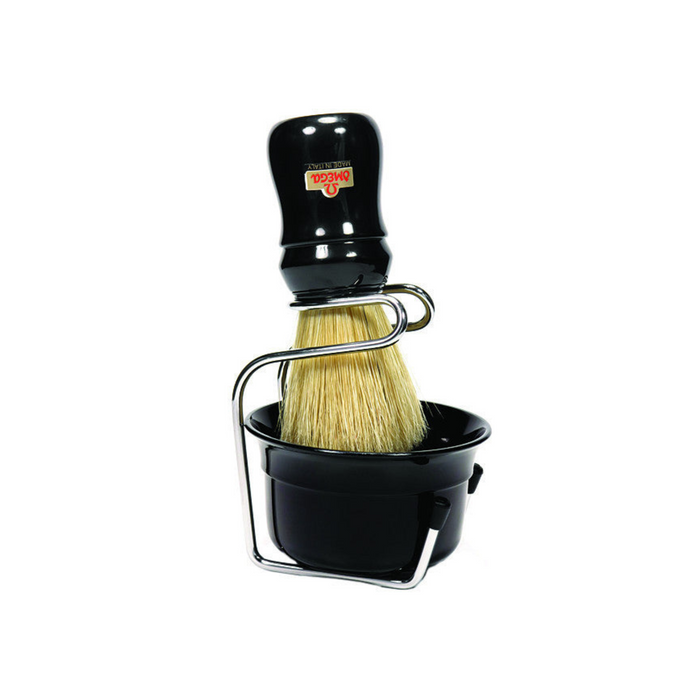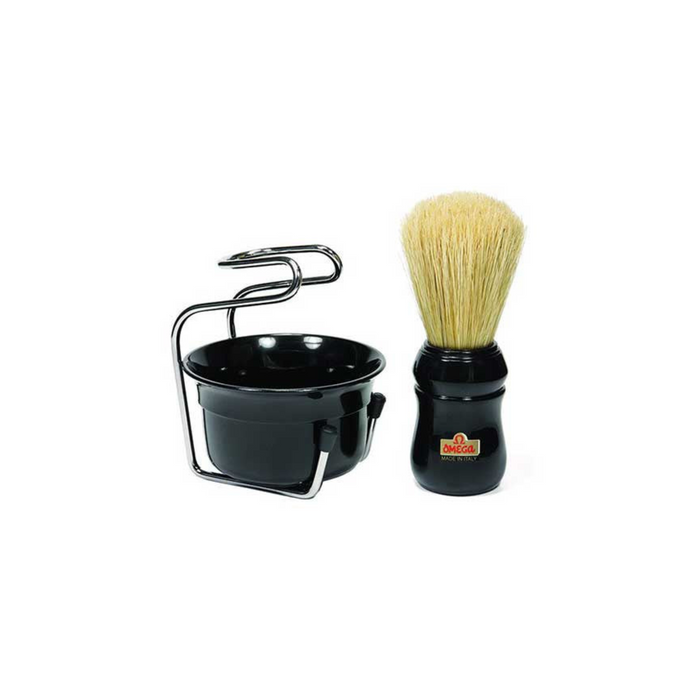 Omega Professional Brush Set includes Stand and Bowl- BLACK
Please Login / Register to view pricing and purchase products.
Description:
The All Black set from Omega contains one Professional Level Brush, One Stand and Bowl set, a Shaving brush made from pure boar bristles, a chrome-finished stand, and finally a plastic bowl having ABS handle.
Key Features:
Compact and evenly balanced set.
Clever and durable design.
Includes the Omega 49 Professional Brush with a matching bowl.
Features a nice chrome stand that holds the shaving brush and bowl nicely together.  
Built at a slant, the stand ensures that your brush can dry quickly and effectively.

 Height 128mm, Loft 65mm, Knot 27mm.

The brush's 100% boar bristles are soft for a comfy and flexible shave.
Features a lightweight yet robust ABS thermoplastic handle.
A stylish black bowl allows creating a rich lather. 
Manufactured in Italy.