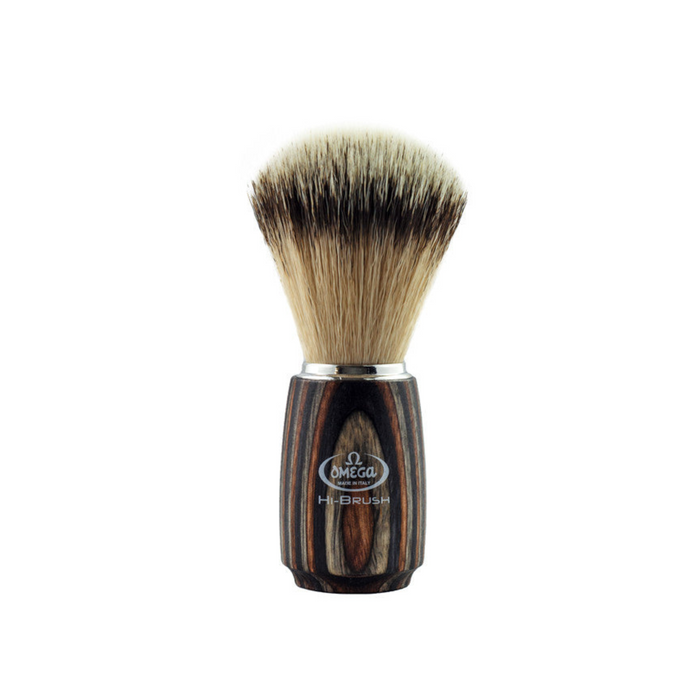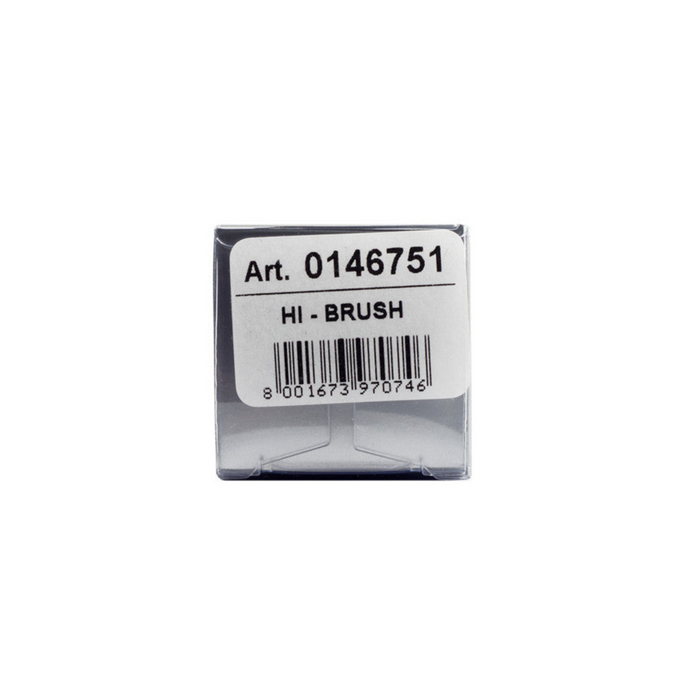 Omega Premium Synthetic Fiber Hair Multilayer Wooden Handle
Please Login / Register to view pricing and purchase products.
Description:

From Omega's elite series of HI BRUSH SERIES, Made with a multilayer wooden handle to ensure a firm grip on your look. A lustrous and smooth finish will be achieved with these soft fibers. Complemented with a beautiful and rustic finish, this Omega Premium brush has the aesthetic appeal that bears a look that will be familiar to different generations of customers alike.
Key Features:
The soft high-tech synthetic fibers simulate badger hair and are gentle.
Soft fibers give a lustrous and smooth finish.
Attractive multilayer wooden handle to ensure a firm grip.
Soft, durable, and easy to clean.
Sturdy and absorbent bristles. 
Ideal for both hard and soft soaps.
Specially developed animal-friendly brush. 
Height-114mm, Loft-46mm, Knot-25mm.
Manufactured in Italy.