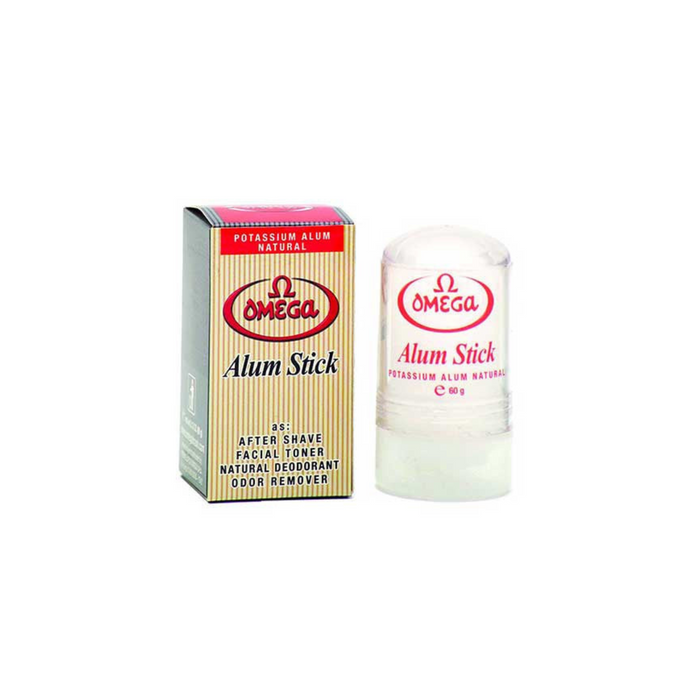 Omega Potassium Alum Stick - 60 Gram Tube
Please Login / Register to view pricing and purchase products.
Description:
Omega's new alum stick is a traditional and all-natural product. A very handy tool for any shaver, the Omega Alum Stick has many uses to keep skin healthy and looking handsome after shaving. 
Key Features:
Apply the stick immediately after shaving to stop bleeding of small nicks or cuts.
Natural antiseptic to help prevent infection.
Tones the skin leaving it smooth and silky after shaving. 
Can also be used as a deodorant to eliminate odour.
Pure Natural Potassium Alum.
60gr Alum block Stick.
Housed in a protective and hygienic tube for safe storage.
This cylinder alum block is more comfortable to apply due to its rounded shape.
Manufactured in Italy.