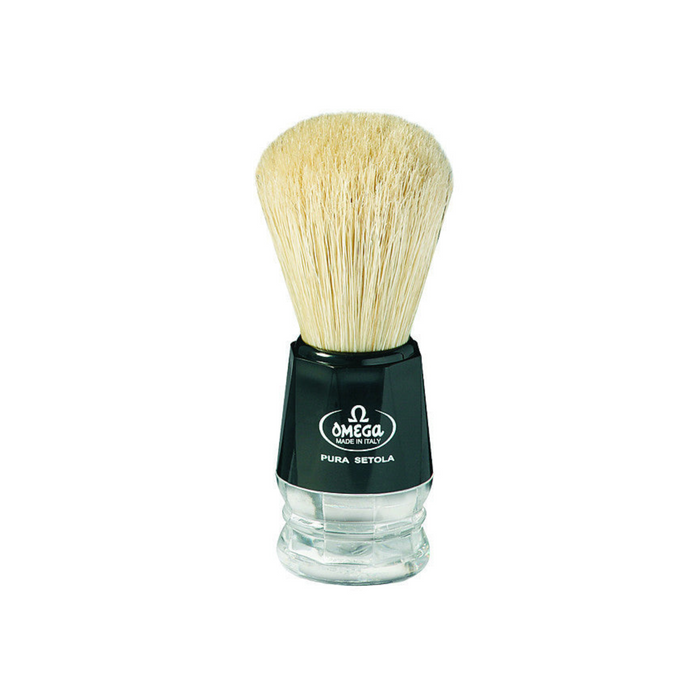 Omega Boar Bristle Shaving Brush with Plastic Handle
Please Login / Register to view pricing and purchase products.
Description:
The Omega Boar Shaving Brush with Black and Clear Handle is beautiful and functional. This brush will generate lather easily for your shave. This Omega Shaving Brush will be a positive addition to your shaving brush collection. Solid and dependable, Omega shaving brushes have stood the test of time.
Key Features:
Traditional shaving brush
100% Boar Bristle knot
No synthetics blended in.
Durable and lightweight
Compact handle with the faux-chrome finish.
The bristles lift the hair off the face, allowing the razor to get much closer to the skin for an unbeatably smooth finish.
It helps to exfoliate your skin
Ideal for both hard and soft soaps
Helps generate a rich lather
Ideal for those who prefer stiffer bristles 
Size: 4.06 inches.
Omega brushes are handcrafted in Italy.