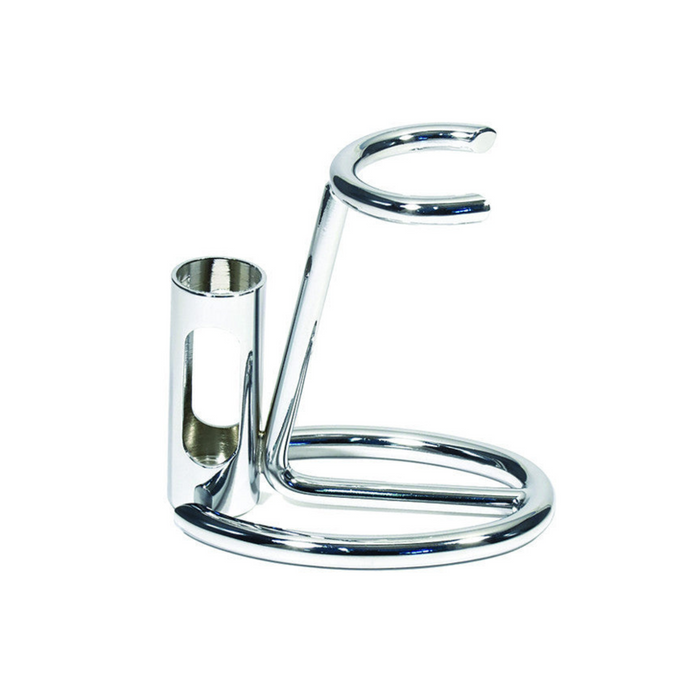 Omega 226 - Razor and Shaving Brush Stand - CHROME, Height 69 mm
Please Login / Register to view pricing and purchase products.
Description:
Bold and valorous, this Omega Chrome Stand for Safety Razor & Shaving Brush is charming enough to capture anyone's eye. Omega is the leading expert with an extensive heritage that combines vintage craftsmanship with contemporary mechanics.
Key Features:
Compact and stylish shaving stand.
Lustrous chrome finish.
Durable and stable.
Universal Size, designed to hold both badger brush & razor.
Built at an angle that allows your brushes to dry quickly.
Keeps your razors accessible.
Securely holds safety razor and shaving brush.
Size: 69 mm / 2.71 inches.
Manufactured in Italy.