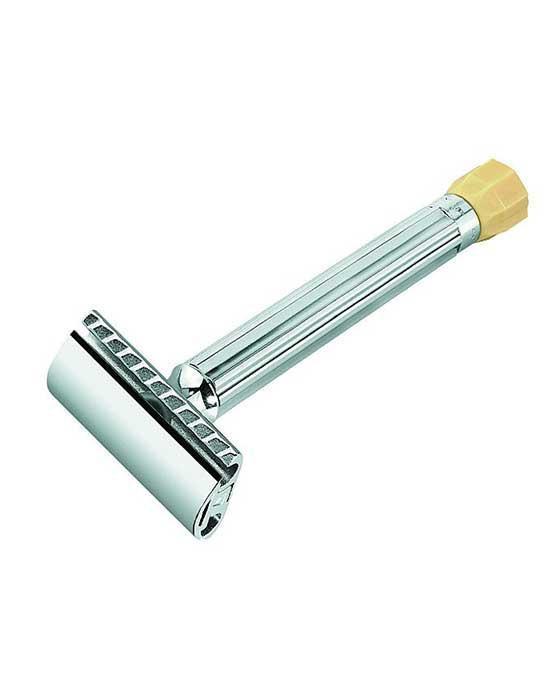 Merkur Progress Long Handle Adjustable Double Edge Safety Razor Safety Razor, Chrome
Please Login / Register to view pricing and purchase products.
For a suave and easy grip, this Merkur Progress Adjustable Double Edge Safety Razor has a butterfly opening that takes you to the distance. Whether you want a more aggressive or softer shave, you can choose the amount of lather you want with the adjustable blade. This product features:
Two-pieced
Straight bar
Adjustable blade
Closed-comb
Built impeccably, Merkur's experience in razor production is backed with over a century of expertise. Have your customers shave with confidence using a razor as striking as the Merkur Progress.
Since a quality product deserves bundling with quality items, patrons will bundle or return the Merkur Progress for more products of the same dedication to quality.
Made in Solingen, Germany.