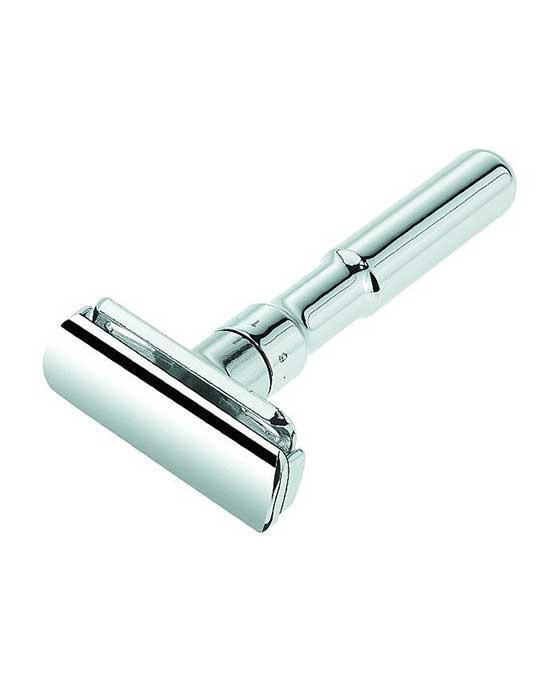 Merkur Futur Chrome Adjustable Double Edge Safety Razor Safety Razor With Snap Closure, Chrome
Please Login / Register to view pricing and purchase products.
This Merkur Adjustable Double Edge Safety Razor has a striking glimmer and a magnetic grip. Simply snap the two pieces together for a quick and adjust the blade to your desired distance for an effective shave.
two pieces
straight bar
adjustable blade
closed comb
Merkur Futur adjustable double edge safety razor with snap closure in a chrome finish. Imported from Solingen, Germany.