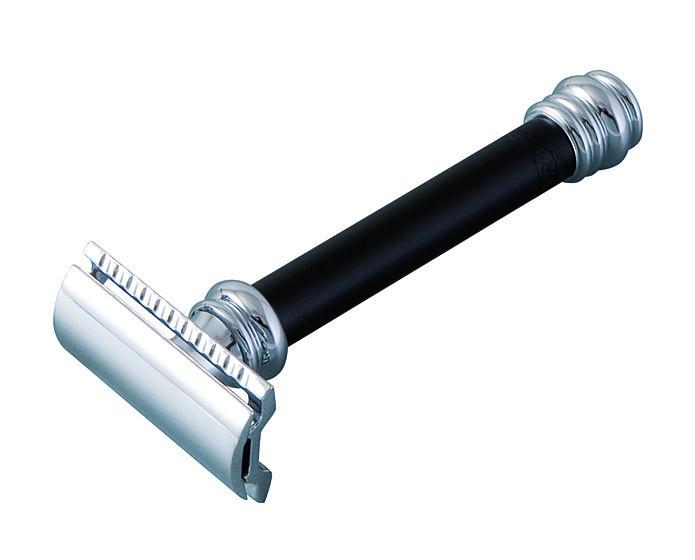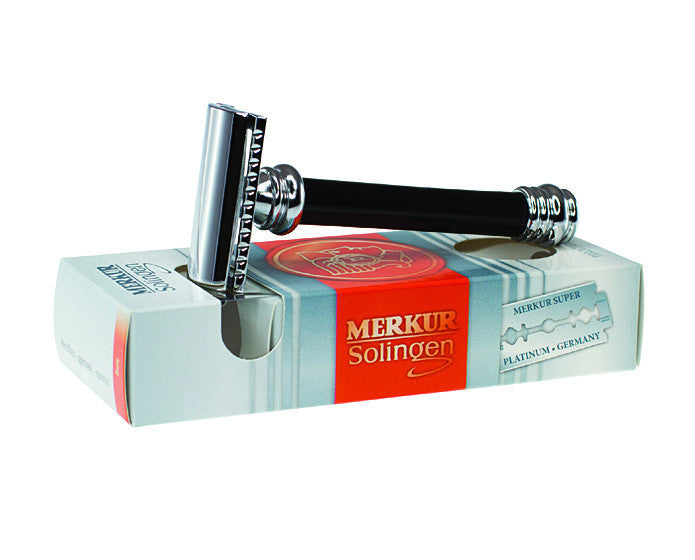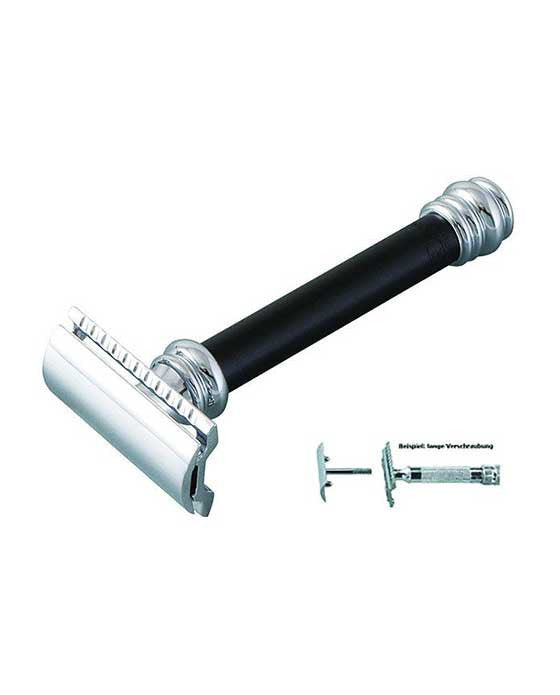 Merkur 38B Double Edge Safety Razor, Straight Cut, Extra Long Handle
Please Login / Register to view pricing and purchase products.
This Merkur Double Edge Safety Razor combines sleek with expert craftsmanship to create a sleek apparatus. Smooth in hand and refreshing on the jaw, this straight cut close combed razor ensures an accurate and gentle shave. This item features:
Two pieces
Straight cut
Fixed blade
Closed comb
This slight modification of the classic Merkur Double Edge Safety Razor makes for a world of difference.
An additional option for those actively seek variety, this black grip is perfect for the patrons of your business who prefer something a little different from the usual chrome finish. 
Made in Solingen, Germany.