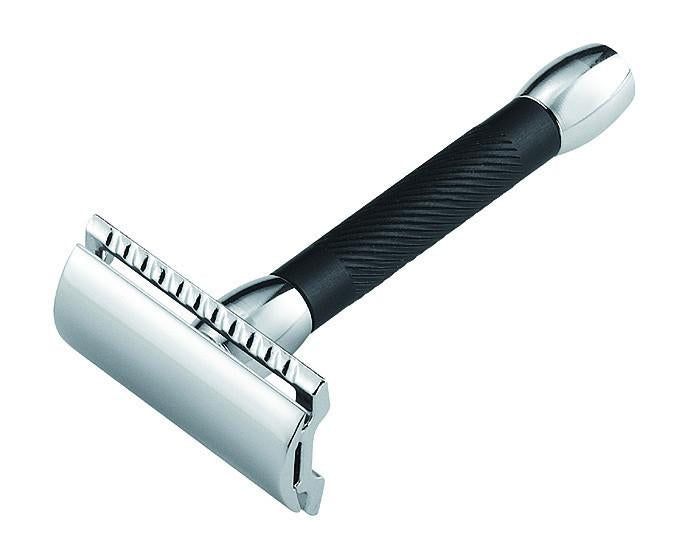 Merkur 30B Double Edge Safety Razor, Straight Cut, Chrome, Black Handle
Please Login / Register to view pricing and purchase products.
Constructed from stainless steel with a wealth of knowledge from generations of metal workers in Solingen, Germany, this fixed blade Merkur Double Edge Safety Razor will offer a compact and durable shave. With three pieces to handle, a suave finish can be achieved anywhere. Some features of this quality product include:
Three pieces 
Straight bar
Fixed blade
Closed comb
Following in the footsteps of fellow Merkur double-edged safety razors, this shaving tool is perfect for customers searching for a more gripping shave. Since it can easily be paired with any product, this razor is guaranteed to have customers returning frequently to invest in quality even further. 
Made in Solingen, Germany.