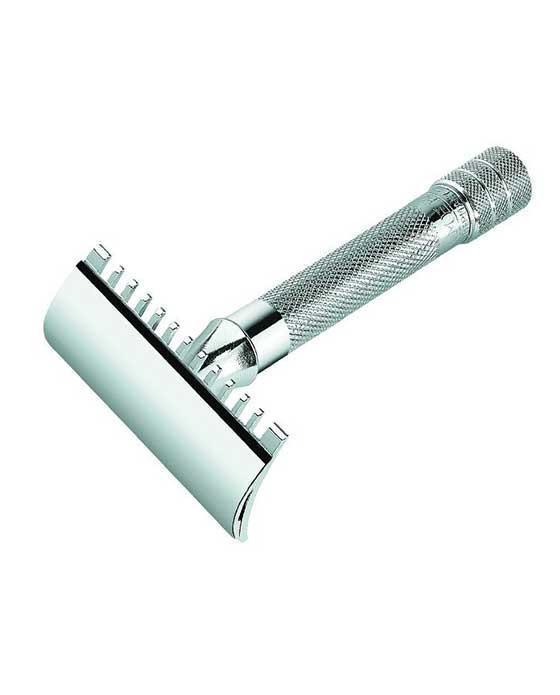 Merkur 15C Double Edge Safety Razor, Open Tooth Comb, Chrome
Please Login / Register to view pricing and purchase products.
Crafted in Solingen, Germany with excellence and caliber in mind, this Merkur Double Edge Safety Razor was built to last. Constructed with the finest stainless steel, it is an apparatus rather than a tool. This product features.
Three-pieces
Straight bar
Fixed blade
Open comb
There's confidence inevery Merkur product. Created with the finest German-made steel, this double-edged safety razor is perfect for customers searching for a flawless shave. Classic, sturdy, and built for longevity, Merkur is the highest grade of excellence.
Made in Solingen, Germany.