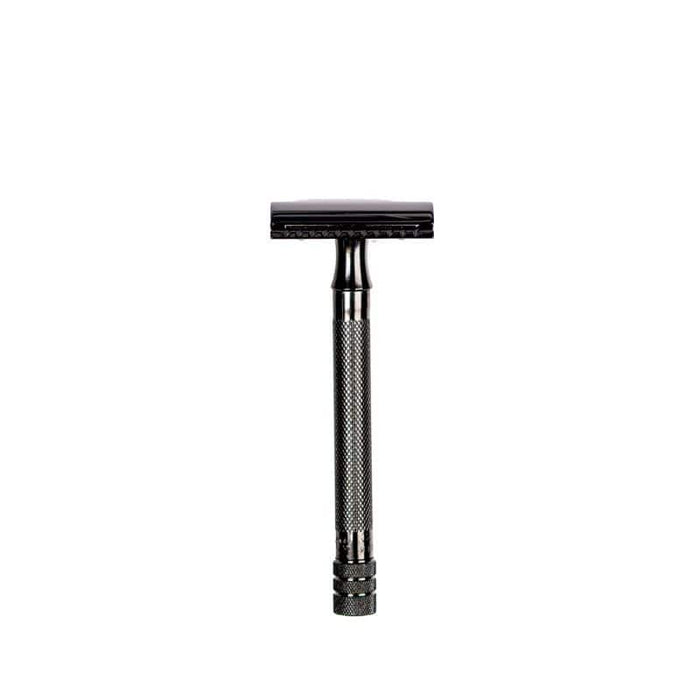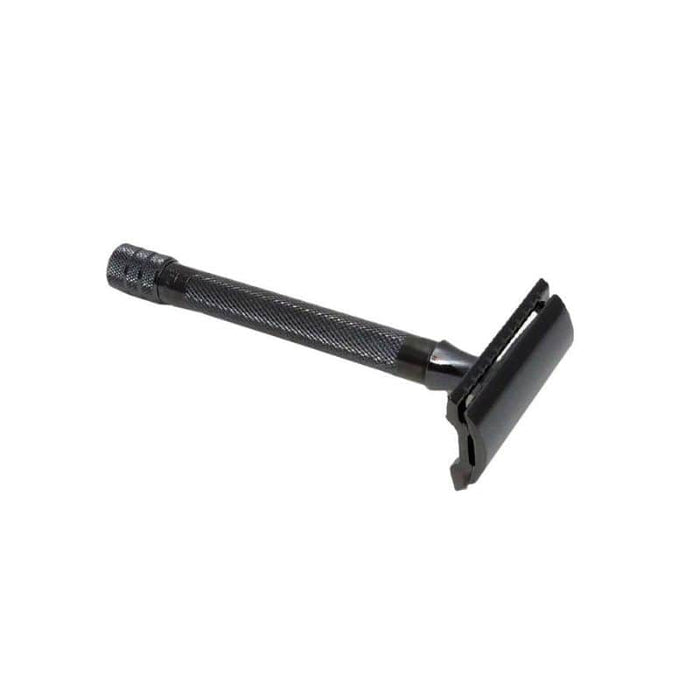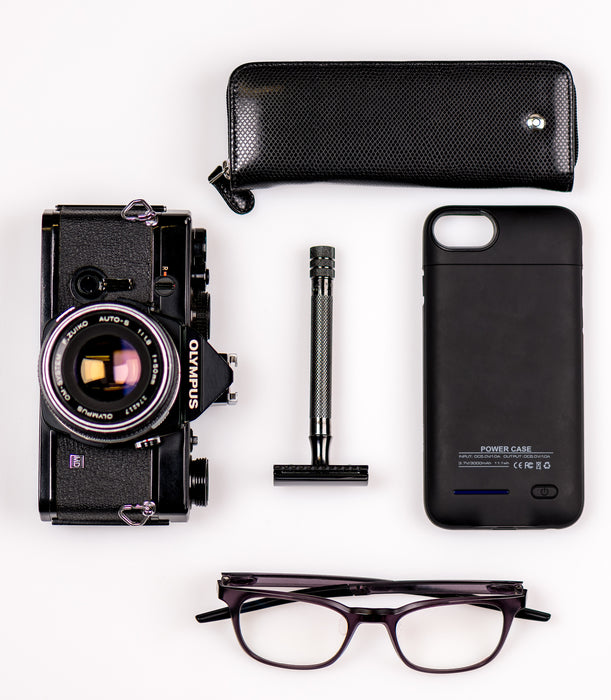 Merkur Black 23 Double Edge Safety Razor, Straight Cut, Extra Long Handle, PVD Coated
Please Login / Register to view pricing and purchase products.
This Merkur Double Edge Safety Razor contains an extra-long handle coated with Black PVD. Made for a close and easy shave, the fixed blade is crafted with a century of expertise.
Three pieces
Straight cut
Fixed blade
Closed comb
The rendition of this Merkur classic features modifications for enhanced grip. With an elongated handle and vintage finish crafted from famously durable steel, PVD coated, your customers can confidently purchase this best-selling product that will last forever.
Honourably made in Solingen, Germany.