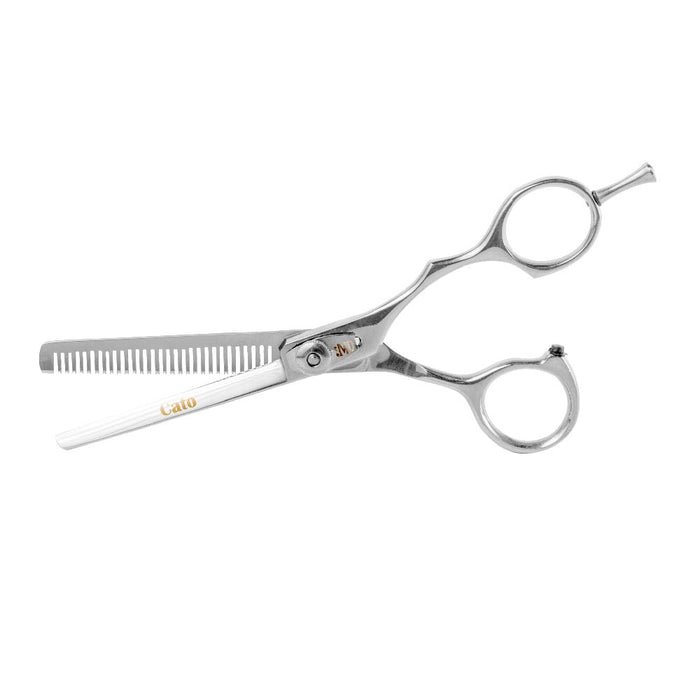 MD® Cato Thinning Shear Steel 6.5"
Please Login / Register to view pricing and purchase products.
The Cato features 28 perfectly aligned teeth along the top edge of the shear and a 100% mirror finish. This is one of the best all-around thinning shears in the market. Available in stainless/silver, black, and gold.