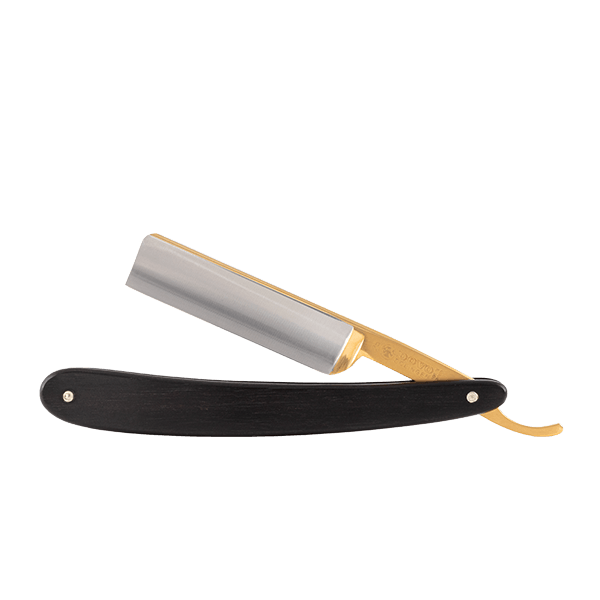 Dovo Straight Razor, Without engraving, Ebony 5/8"
Please Login / Register to view pricing and purchase products.
The 5/8 inch DOVO Apex straight razor is the only square point razor in our product line. The straight razor stands out with its elegantly 24-carat gold-plated tang and ebony handle shells. In addition to its beauty, the straight razor offers you a fully hollow polished carbon steel blade that impresses with its sharpness and strength.
PROPERTIES:
SCOPE OF SUPPLY - 
Straight razor
MATERIAL - 
Carbon steel 1.2210, 24k gold-plated
HANDLE MATERIAL - 
Black ebony
PRODUCT DETAILS - 
Square point, biconcave profile, one-sided ribbed tang
GRIND - 
Full hollow ground
BLADE WIDTH - 
5/8"
DIMENSIONS - 
16.1 cm x 2.3 cm x 1 cm