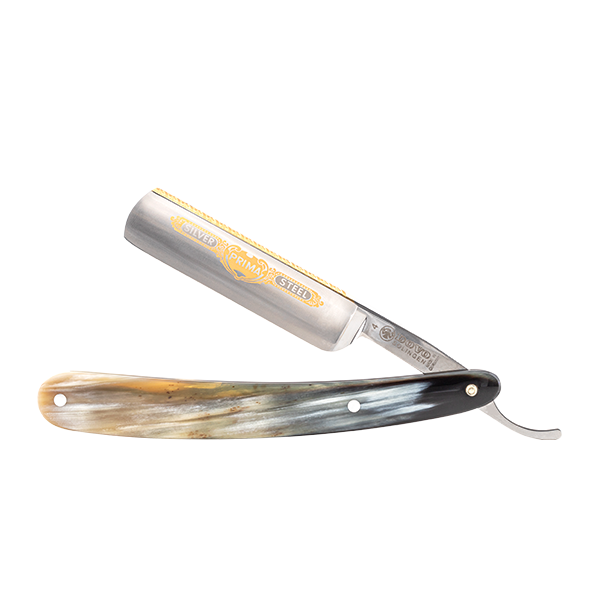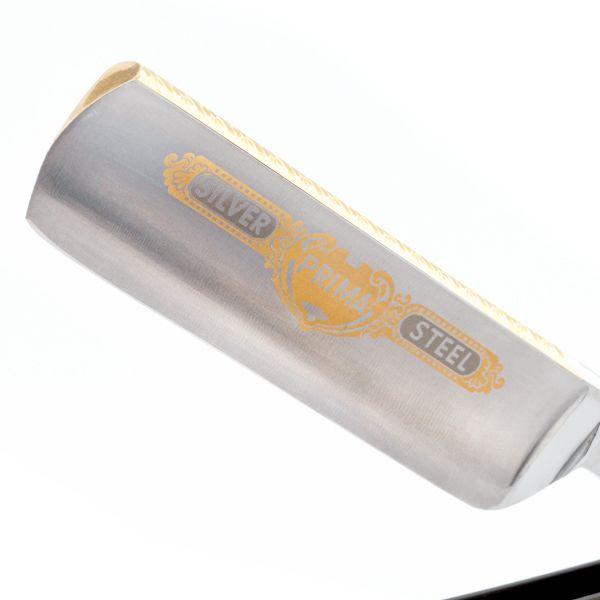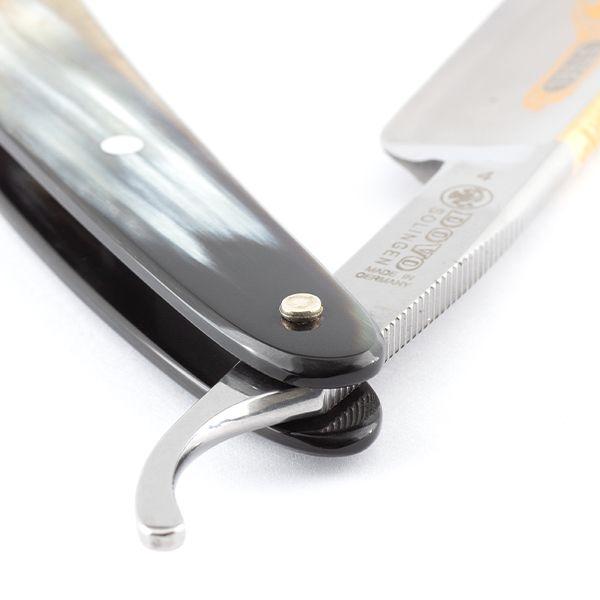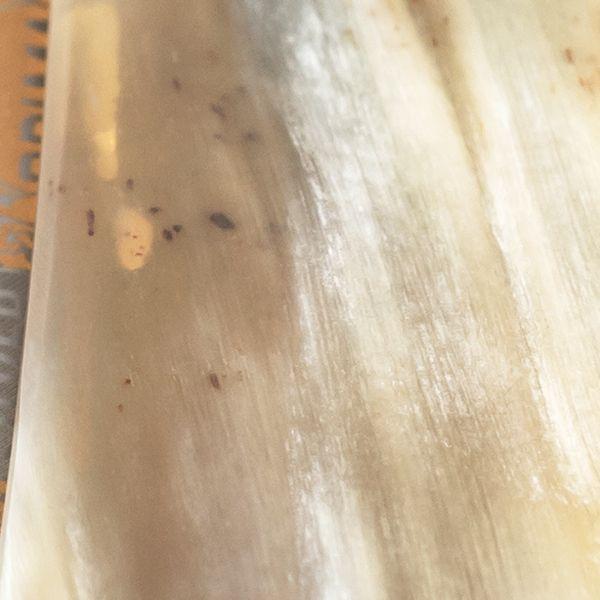 Dovo Straight Razor, Horn Prima, 5/8"
Please Login / Register to view pricing and purchase products.
The DOVO PRIMA STEEL SILVER in 5/8" has been a classic in our straight razor product range for decades. With its subtle ornamentation on the carbon steel blade and its high quality handle made of African cowhorn each of these straight razors leaves the manufacture in Solingen as an absolute unique and is a real eye-catcher.
PROPERTIES:
SCOPE OF SUPPLY - 
Straight razor
MATERIAL - 
Carbon steel 1.2210, 24k gold-plated
HANDLE MATERIAL - 
African cow horn
PRODUCT DETAILS - 
Round point, biconcave profile, both-sided ribbed tang
GRIND - 
Full hollow ground
BLADE WIDTH - 
5/8"
DIMENSIONS - 
16 cm x 2.3 cm x 1 cm
BLADE LENGTH - 
6,7 cm