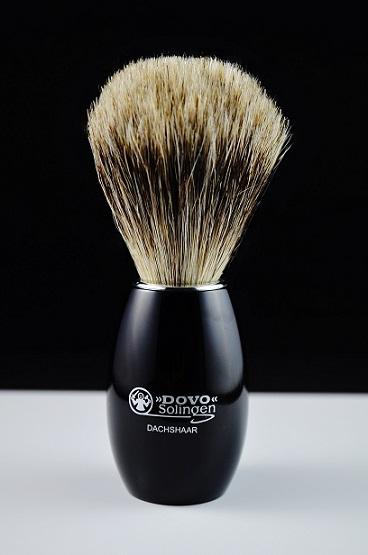 Dovo Acrylic Shaving brush
Please Login / Register to view pricing and purchase products.
The DOVO shaving brush is an absolute eye-catcher! The handle is made of black acrylic and then polished to a high gloss. This shaving brush, like all of our brushes, is made by hand with fine badger hair that will remind you of your last visit to a barber.
PROPERTIES:
MATERIAL - 
Fine badger hair
HANDLE MATERIAL - 
Acrylic glass, black colour
HANDLE DIAMETER - 
3,7
DIMENSIONS - 
3.7 cm x 3.7 cm x 10.8 cm
PACKAGING - 
Carton box with window