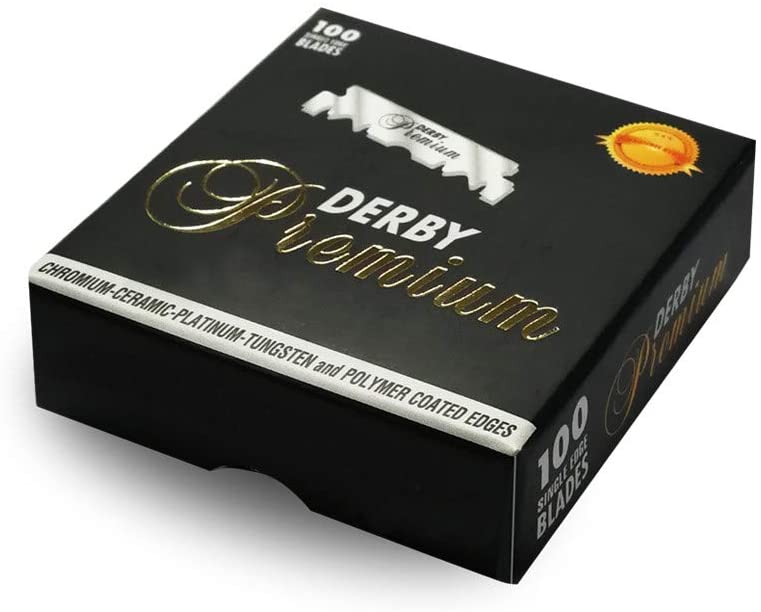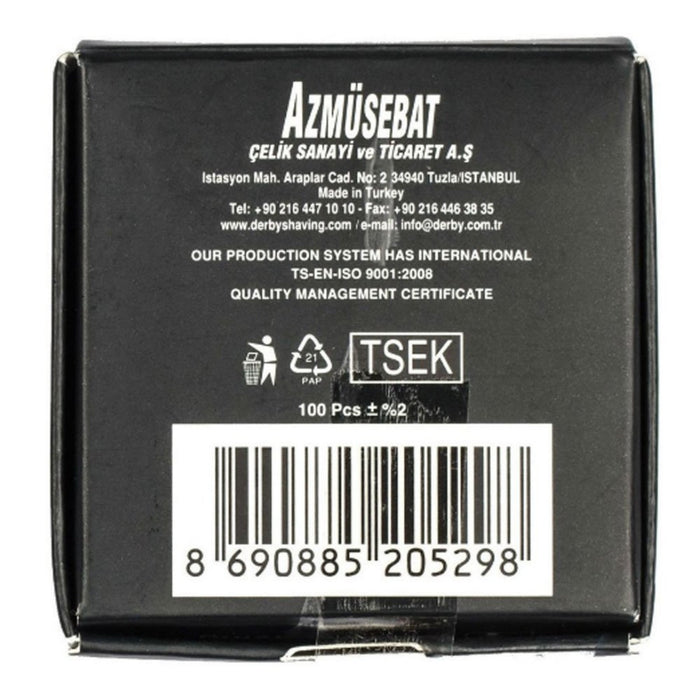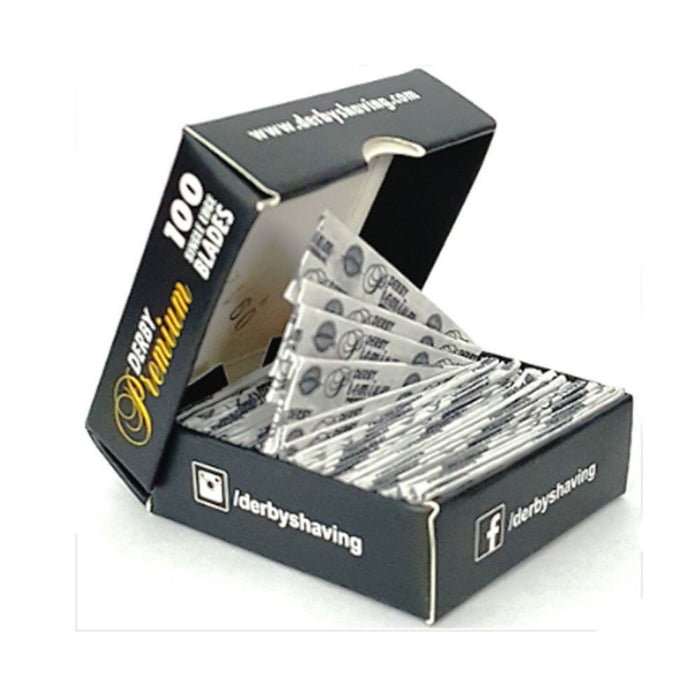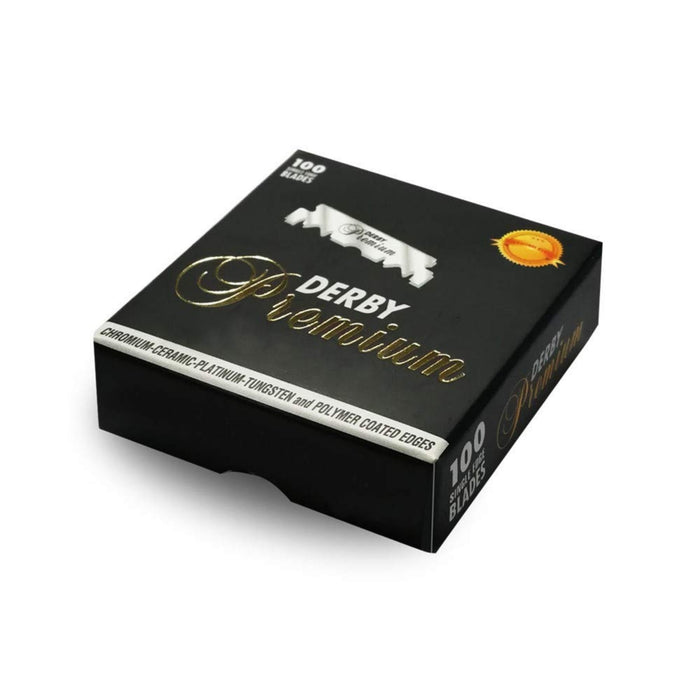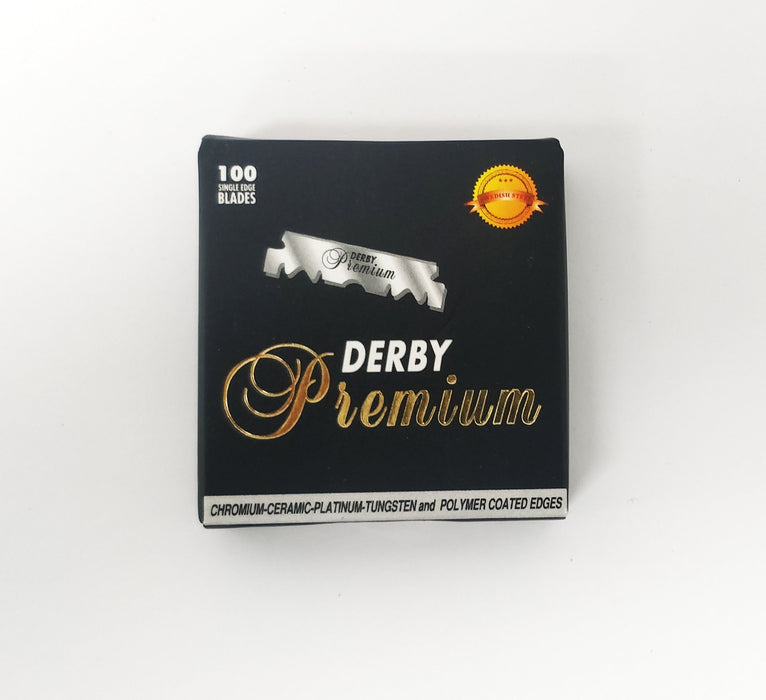 Derby Single Edge Premium Blades-100ct
Please Login / Register to view pricing and purchase products.
Description:
With the return and rise of cutthroat shavettes, so fondly used by barbers, double edged blades are increasingly only used to be split in half. These single edged razors are made specifically for such shaving utensils.
These cutting-edge premium razors contain chromium ceramic, tungsten, and platinum for extra strength and the longest possible shaving life from a single razor.
Key Features:
Made of Swedish Steel.
Durable and sharp.
Known for precision and performance.
Preferred choice of professional barbers.
Compatible with shavette-style straight razors.
Individually packaged in moisture-resistance wax paper.
Polymer coated blades create a comfortable and convenient shave. 
Perforated, hardened, and ground by utilizing the most advanced equipment.
Corrosion-resistant, Premium, Long-lasting lifespan.
100 blades come in this package (5ct 20 dispensers).
Made in Turkey.