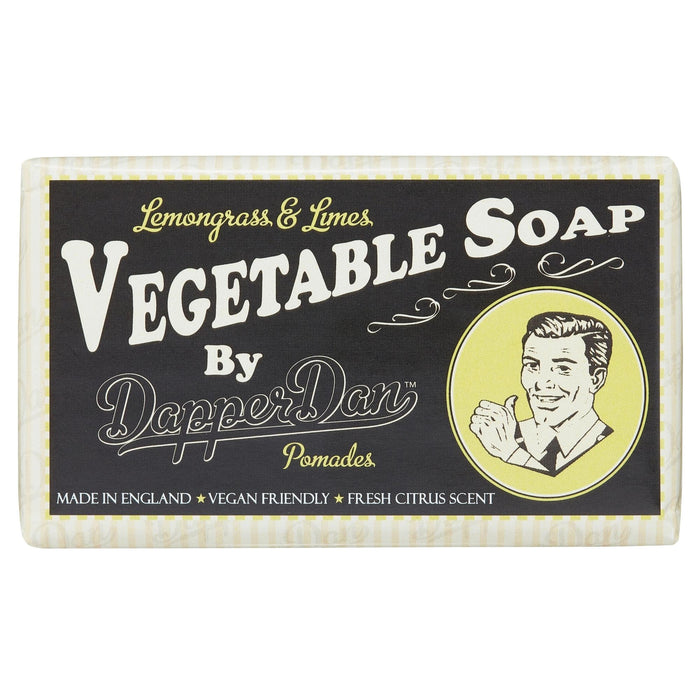 Dapper Dan Vegetable Soap - 190 Grams
Please Login / Register to view pricing and purchase products.
Description:
Lathering skin with the right soap is a pure luxury which is why Dapper Dan has taken their expertise in making hair products and channeled it towards making this remarkable organic. Dapper Dan's Vegetable Soap is the latest creation from the Sheffield-based manufacturer of fine men's goods. 
Key Features:
100% pure, vegan-friendly vegetable bath soap.
Featuring a delightfully fresh Citrus scent to leave you feeling clean and refreshed.
A combination of Glycerin, Shea Butter, and other vegan-friendly actives to keep the skin clean and moisturized for a healthy look and refreshing feeling.
Features remarkable vintage packaging that possesses the rustic charm that gentlemen crave.
The soothing fragrance draws inspiration from classic gentlemen's products without carrying an overbearing scent.
Fragrance:  Lemongrass and Limes.
Weight: 190gm
Made in England.