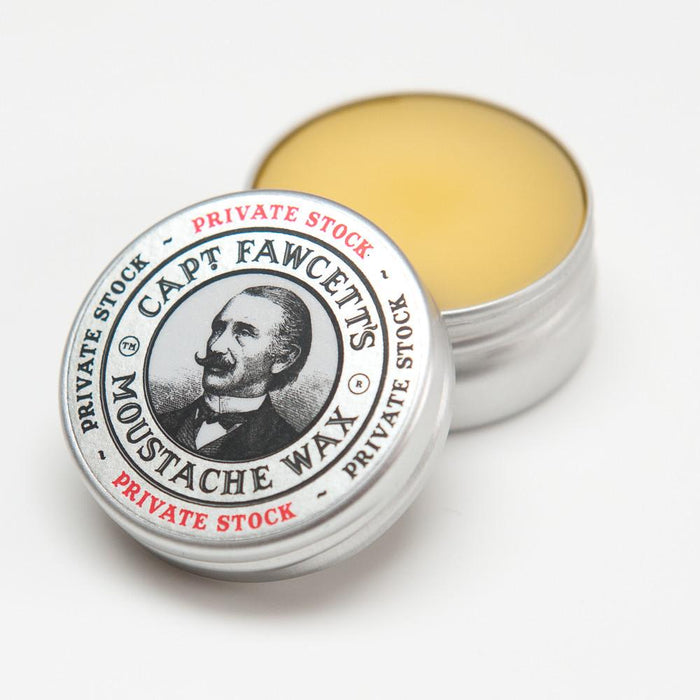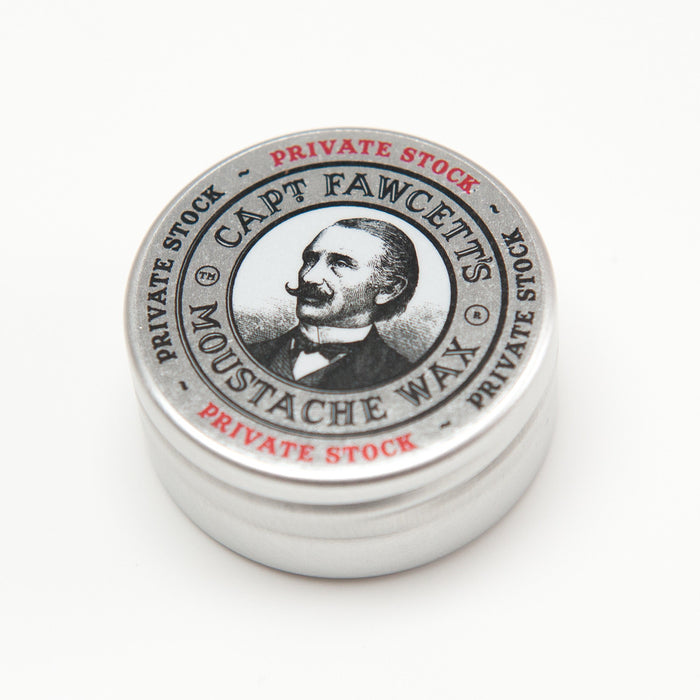 Captain Fawcett's Private Stock Moustache Wax (15ml/0.5oz)
Please Login / Register to view pricing and purchase products.
Description:
From beard oil to combs to items that help to keep the skin underneath your follicles healthy, there are plenty of ways to make yourself look your best. Style your stache with the Captain Fawcett Private Stock Moustache Wax.
Key Features:
Medium hold.
Hand-poured. 
Packaged in a screw top tin.
Soften wax in hands and apply a small amount to moustache.
Fragrance combines cedarwood, black pepper, patchouli, and palmarosa essential oils with sweet almond, jojoba and vitamin E oils.
Ingredients: Cera Flava, Paraffinum-Liquidum, Atlas Cedarwood, Black Pepper, Patchouli, Palmarosa, Geraniol, Limonene, Linalool.
Weight: 15ml/0.5oz.
Made in England.