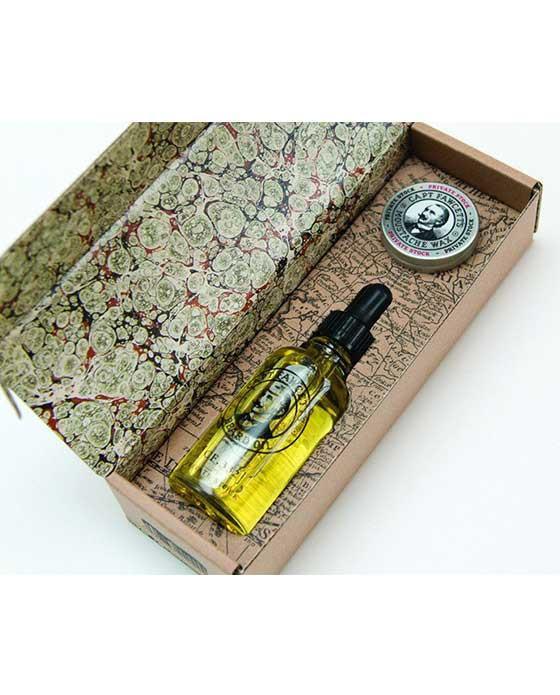 Captain Fawcett's Private Stock Beard Oil & Moustache Wax Gift Set
Please Login / Register to view pricing and purchase products.
This unique gift set contains a quaint pairing of two of Captain Fawcett's greatest products. Provided in the Private Stock edition, the Beard Oil and Moustache Wax is a delightful combination of self-care products for the burliest of men.
Blended with a fragrant composition of sweet almond, jojoba, and a Vitamin Ebase, this gift set comes in a charmingly vintage box that is a delight to all senses.
Produced in the United Kingdom.