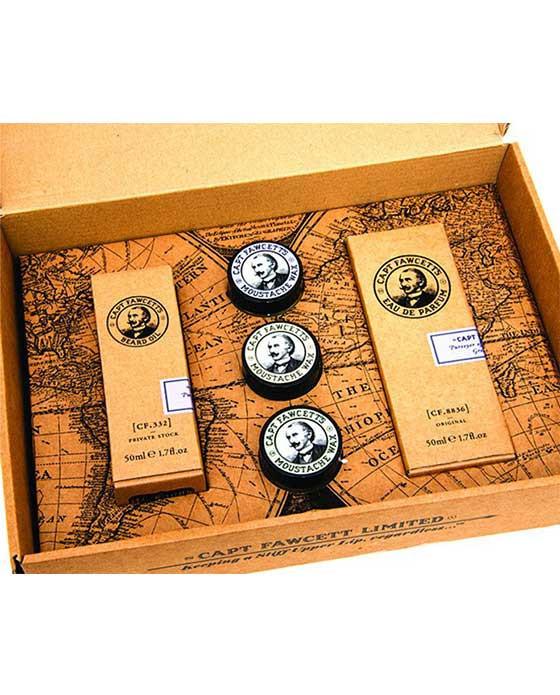 Captain Fawcett's Perfum, Wax & Beard Oil Gift Set
Please Login / Register to view pricing and purchase products.
This wonderfully crafted Captain Fawcett Gift Set features one bottle of the world famous Beard Oil Private Stock, an intoxicating Eau De Parfum, and three of the most coveted Moustache Waxes. 
Presented in a beautiful display, this gift set features these Captain Fawcett products in a unique vintage box, guaranteed to charm gift-buyers and bearded gentlemen everywhere.
Crafted in the United Kingdom.