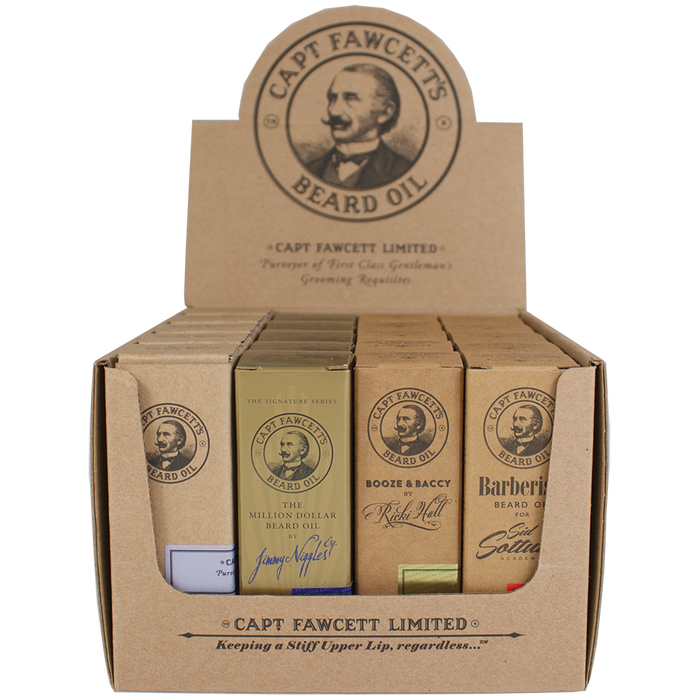 Captain Fawcett's Beard Oil Set Bundle
Please Login / Register to view pricing and purchase products.
This retail display includes:
5 x The Million Dollar Beard Oil
5 x Ricki Hall Booze & Baccy Beard Oil
5 x Barberism Beard Oil
5 x Private Stock Beard Oil.
Display comes with a reversible header.
With header: 16.5" x 15'' x 22.5" (LxWxH) Without header: 16.5" x 15'' x 10" (LxWxH)