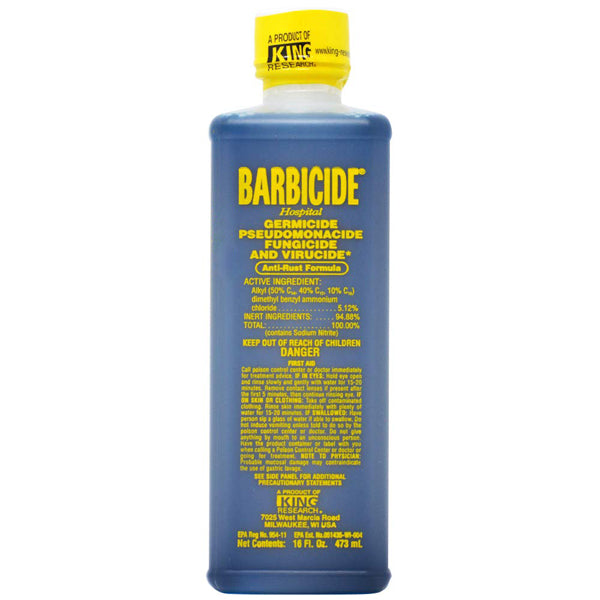 Barbicide Disinfectant Solution - Pint Sized Bottles
Please Login / Register to view pricing and purchase products.
Description:
Barbicide Disinfectant, a household name since 1947 is internationally known in EPA registered, hospital standard disinfection in beauty salons, barber salons and spas as the best product of choice.
The renowned blue formula is known to get the job done well in creating a pristine and safe environment for work. Barbicide Disinfectant is available in 4 sizes (2oz, pint, ½ gallon, and gallon).
Key Features:
Disinfects – Complies with OSHA and state board rules. EPA-registered bactericide, fungicide and virucide. Kills HIV-1 and TB.
The anti-rust formula is safe to use on non-porous surfaces such as metal, stainless steel, and plastic surfaces, tanning beds, combs, brushes, rollers and shears without staining.
Weight: 473ml/ 16fl.oz.