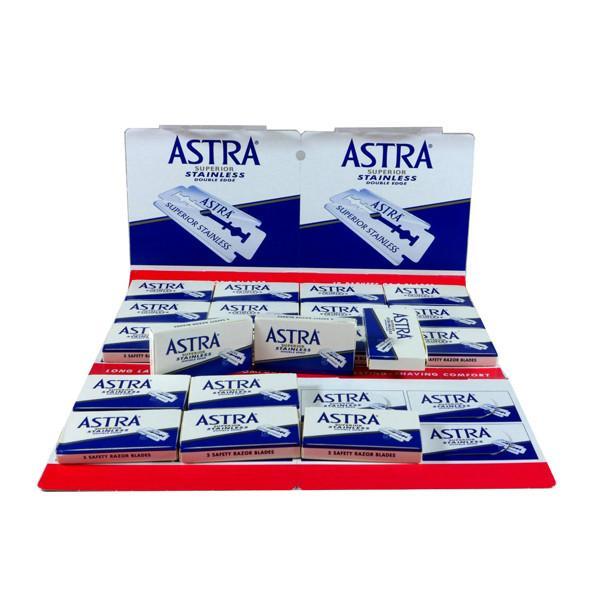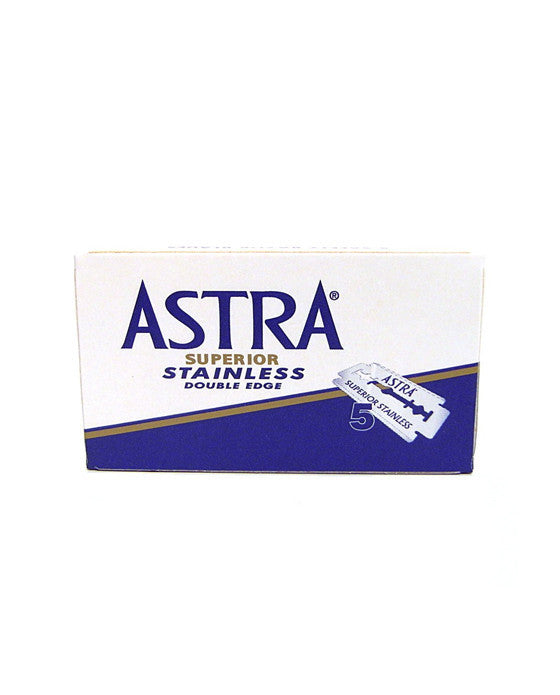 Astra Double Edge Razor Blade / 20 Packs of 5 (Blue)
Please Login / Register to view pricing and purchase products.
Description:
Astra Superior Stainless double-edge blades are made by The Gillette Company in their St. Petersburg, Russia blade plant. These blades offer an excellent combination of smoothness, sharpness, and longevity and are sure to become a favorite.  They will fit all modern double-edge razors

Key Features:
Extremely Sharp, Smooth and Comfortable.

These blades will fit all Double Edge Safety Razors.
20 Tucks Of 5 Blades – 100 Blades in total.
Individually wrapped in wax paper.
Made in Russia.