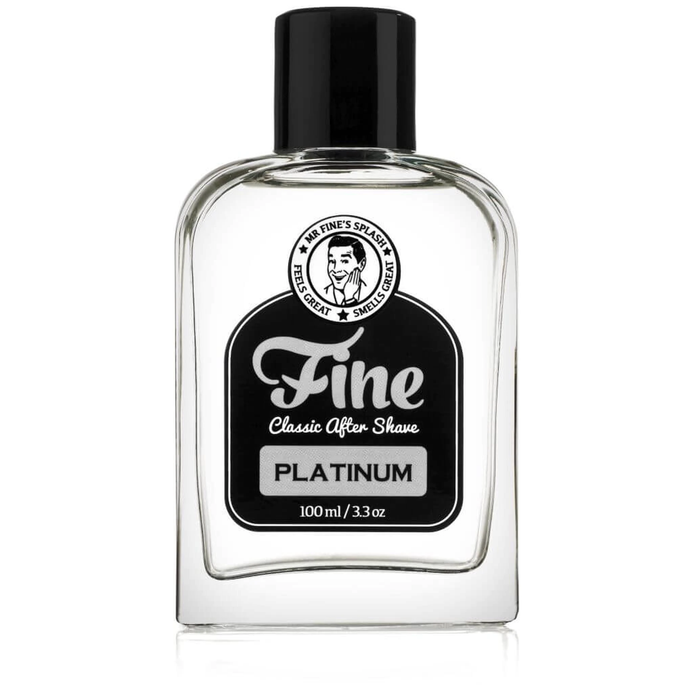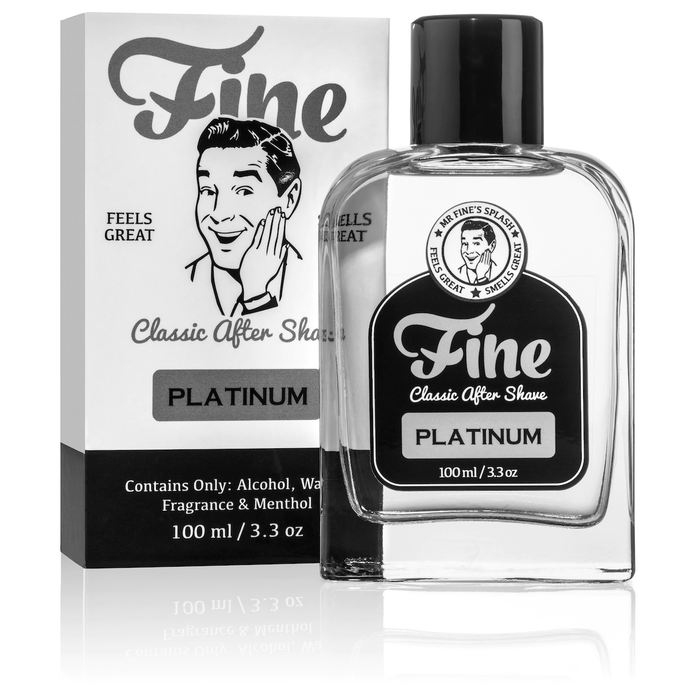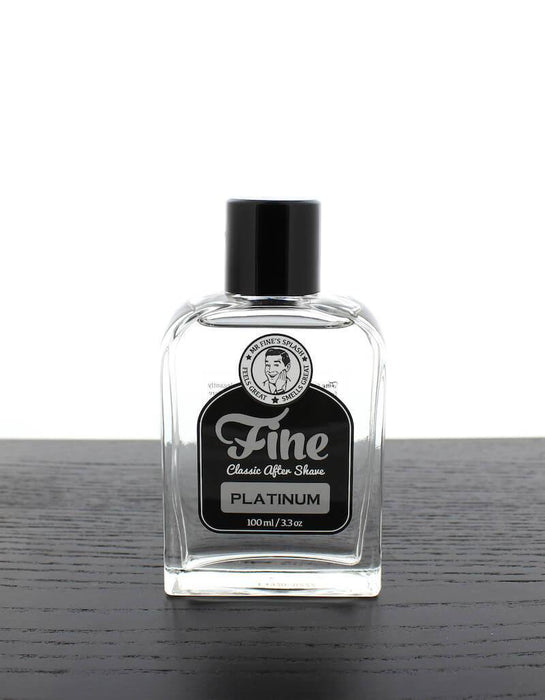 Fine Accoutrements Platinum Aftershave
Please Login / Register to view pricing and purchase products.
Description:
Fine Platinum Aftershave is an elegantly formulated throwback to a time before shaving was refashioned into dermatology. Expect to immediately fall in love with its refreshing face feel combined with a crisp and sophisticated fragrance. The smell itself is the smell of success. It is inspired by Creed Aventus.
This after-shave has an ultra-light feel on your face and the refreshingly cool and bracing dry-down that motivates you for the entire day.
Key Features:
Ignited a Global Craft Aftershave Revolution.
Elegant "Four Ingredient" Formulation.
This splash has an ultra-light feel on your face.
It gives refreshingly bracing and skin toning dry-down.
The fragrance features a spicy pineapple top note over a Smokey oakmoss base note.
The glass bottle comes with a convenient flow restrictor insert so you can apply it where you want it.
Premium Fragrance with a Barbershop Feel.
Contains No Artificial Colors, Emulsifiers, Petroleum, Silicones, Phthalates, or Parabens.
Handsome 3.3 oz. (100ml) Glass Bottle.
Ingredients: Alcohol Denat., Water (Aqua), Fragrance (Parfum), Isopropyl Alcohol, Menthol, Limonene, Linalool, Lyral.
Weight: 3.3oz/100ml.
Made in the USA.