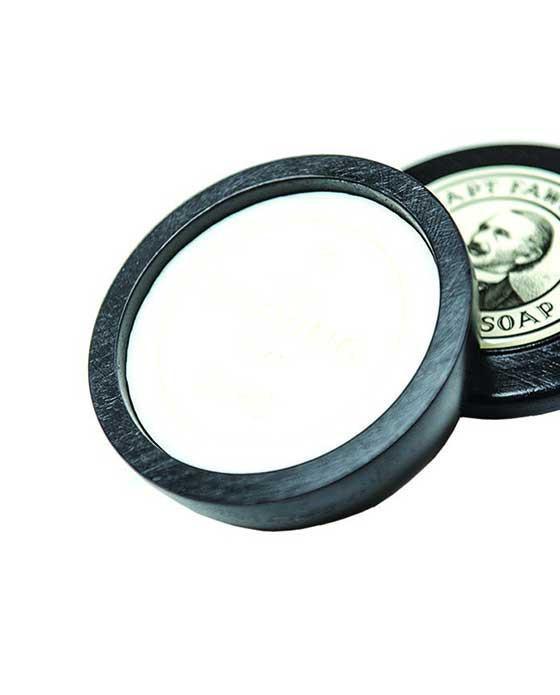 Captian Fawcett's Luxurious Shaving Soap (110g/3.88oz)
Please Login / Register to view pricing and purchase products.


Sometimes less is more. It certainly is the case with Captain Fawcett's Luxurious Shaving Soap.
Composed of a finely curated list of natural ingredients like pine needles, elemi, cumin, and coriander, this little creation emits a delectably intoxicating aroma. Additionally, the shaving soap is gentle on the skin and features exotic ingredients like frankincense, patchouli, and tobacco, with touches of sandalwood and amber, all working to create a high-quality shave with a feel suitable only for gentlemen.
It also comes in a beautiful wooden dish, a charming addition to any business or bathroom counter.
(110g/3.88oz)

Crafted in the United Kingdom.