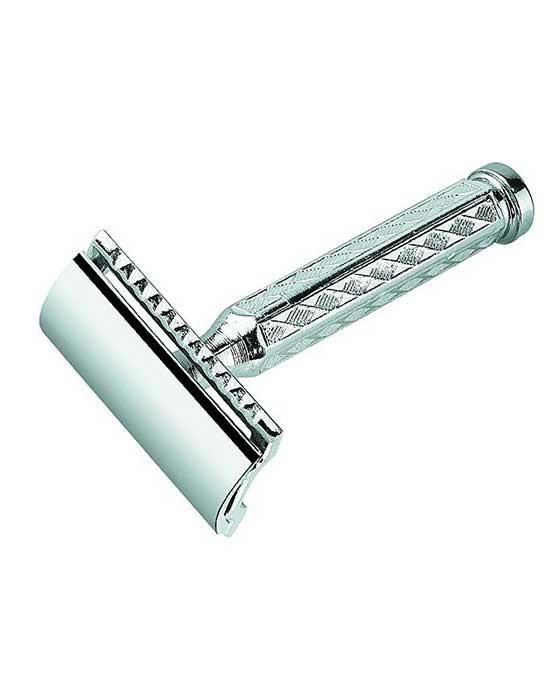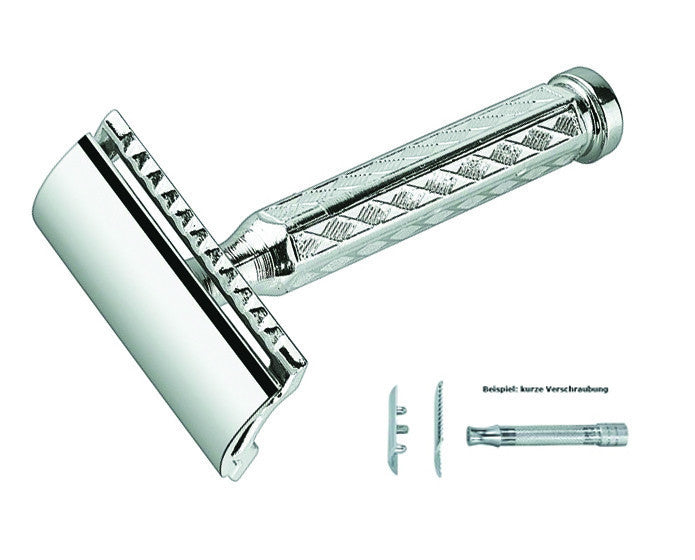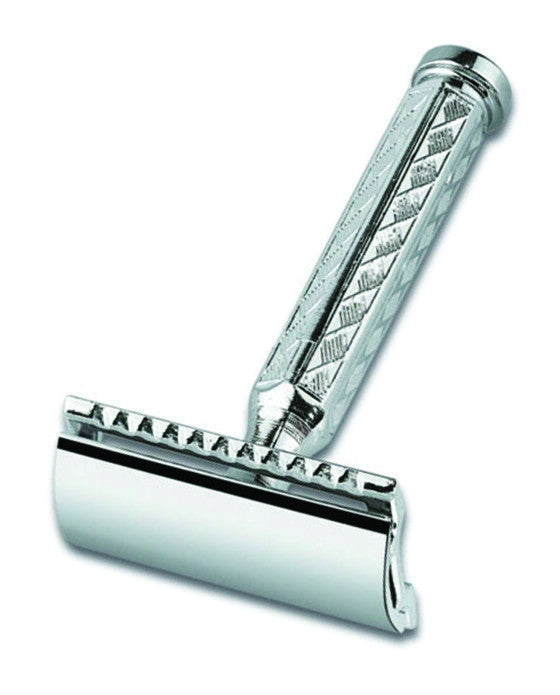 Merkur 42C Double Edge Safety Razor, Straight Cut, Chrome-Plated, Etched Handle
Please Login / Register to view pricing and purchase products.
Etched with elegant lines and sophisticated designs, this Merkur Double Edge Safety Razor is embedded with hundreds of years of metalwork expertise. Beards, stubble, and mustaches have met their match with this lethal straight cut fixed blade combination for a dynamic cut.  
Three pieces 
Straight cut 
Fixed blade
Closed comb 
Those patrons searching for the perfect shave need not look further. Classically inspired double edge safety razor bearing vintage aesthetic and hardware quality with expertise in razor manufacturing. Charm customers with a heavy duty razor build for heavy duty performance. 
Made in Solingen, Germany.