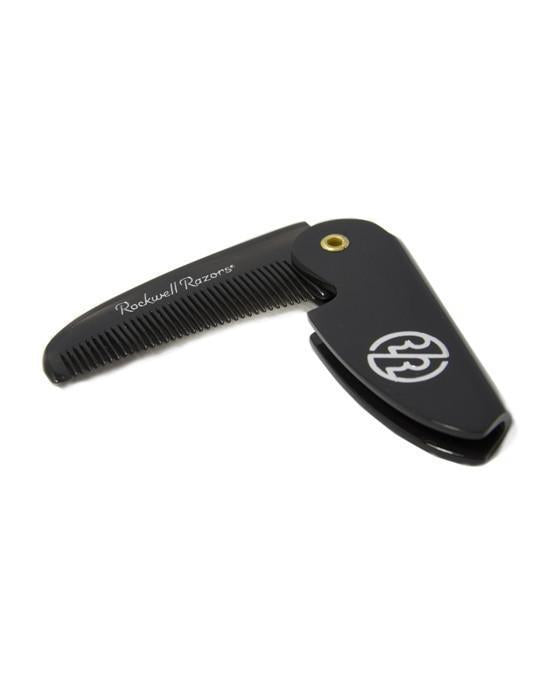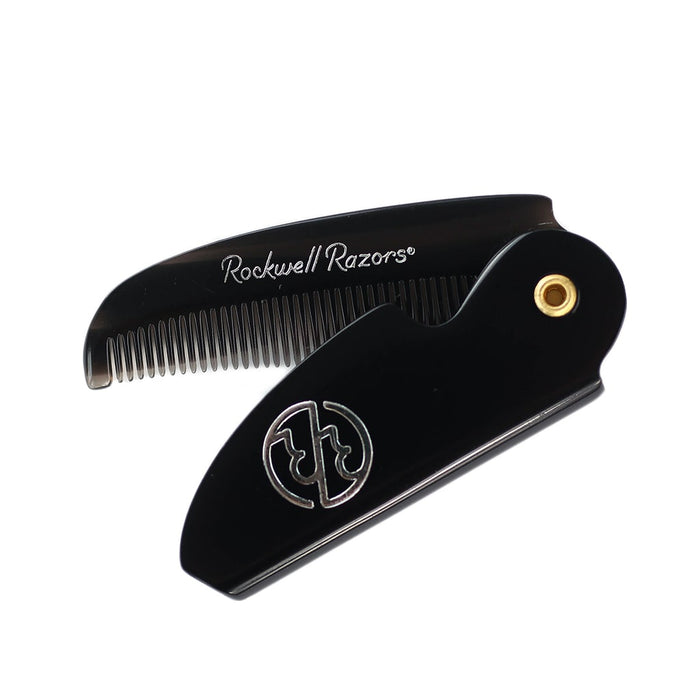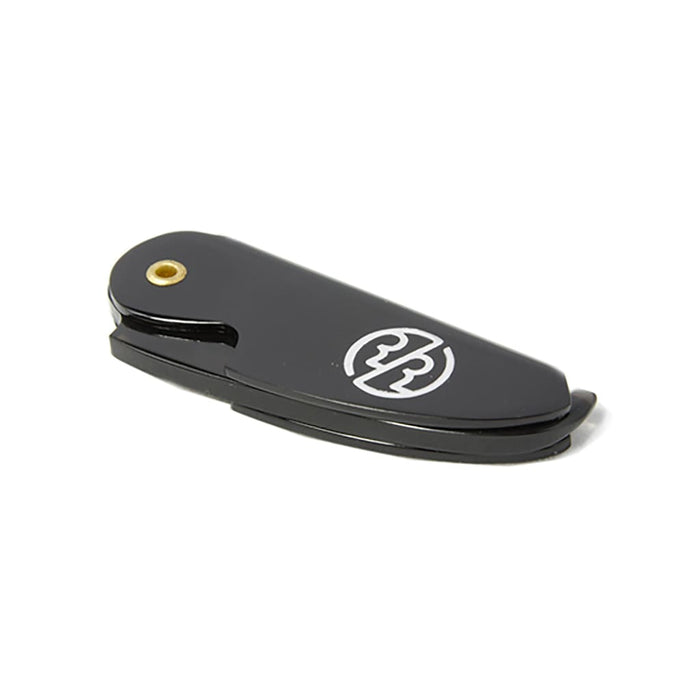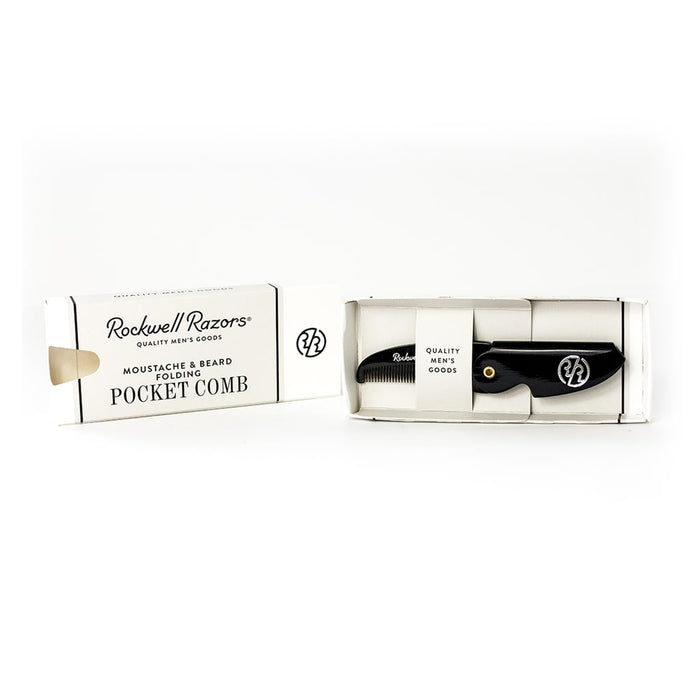 Rockwell Razors Folding Beard & Moustache Comb
Please Login / Register to view pricing and purchase products.
Rockwell Razors' combs are made from premium acetate that won't ever cause static or tangles.

Our combs feature rounded teeth to ensure your face and scalp won't be scratched - a huge improvement over plastic combs.

Distributes beard oils, balms and conditioners evenly through your facial hair while removing dirt, keeping your facial hair and skin healthy.

Neatly folds to easily fit inside a pocket, bag or backpack for easy access or EDC (Every Day Carry).
Designed for all types of facial hair, the Rockwell Razors Folding Beard and Moustache Comb is the perfect companion for a quick grooming session. Built to fold and fit perfectly into a pocket, the teeth will be protected so that you can achieve a lustrous beard or moustache. It is also made with acrylic so that it doesn't scratch your skin.
A proud Canadian product that fits with all your lifestyle needs.