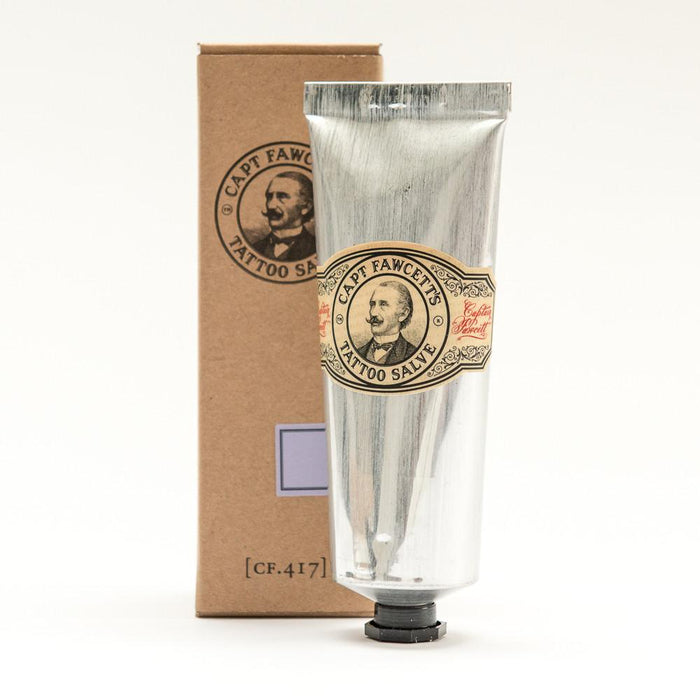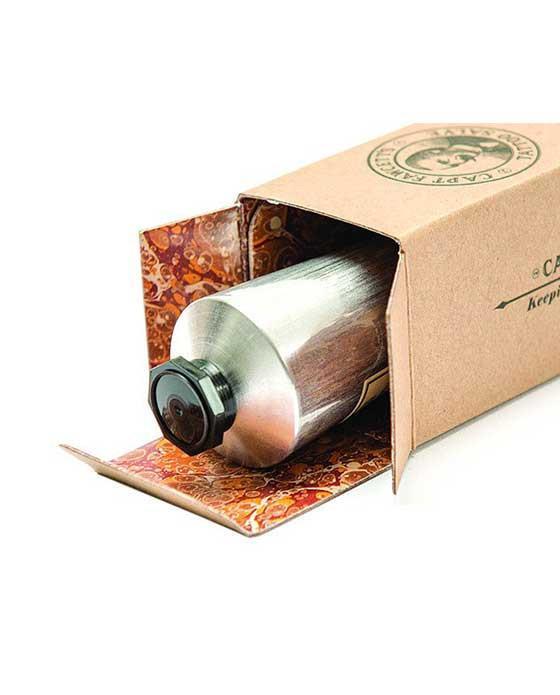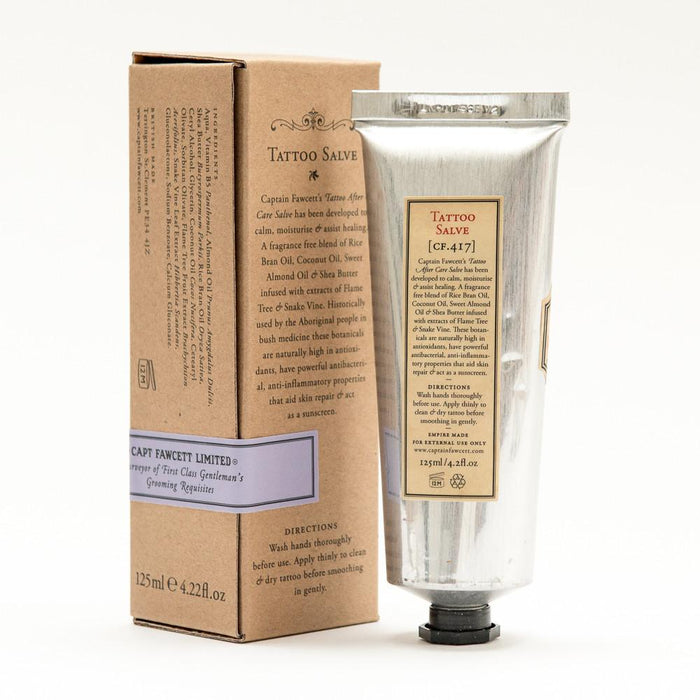 Captain Fawcett's Tattoo After Care Salve (125ml/4.22oz)
Please Login / Register to view pricing and purchase products.
Description:
This post-tattoo skincare salve has been developed to make your skin relaxed and moist after you get a tattoo. It can heal easily through a fragrance-free blend of Rice Bran Oil, Coconut Oil, Almond Extract Oil, and Shea Butter mixed in Flame Tree and Snake Vine.
Key Features:
Contains natural ingredients like rice bran, coconut and sweet almond oil, and Shea butter curated to promote skin health.

Flame tree and snake vine extracts for additional healing properties.

Anti-bacterial and anti-inflammatory properties, and also operates as a sunscreen.

An excellent option for those without tattoos as well.
Ingredients: Aqua, Vitamin B5 Panthenol, Alomond Oil Prunus Amydalus Dulcis, Shea Butter Butyrospermum Parkii, Rice Bran Oil Oryza Sativa, Cetyl Alcohol, Glycerin, Coconut Oil Cocos Nucifera, Cetearyl Olivate, Sorbitan Olivate, Flame Tree Fruit Extract Brachychiton Acerifolium, Snake Vine Leaf Extract Hibbertia Scandens, Gluconolactone, Sodium Benzoate, Calcium Gluconate.
Quantity/Weight: 125ml/4.22oz
Made in England.