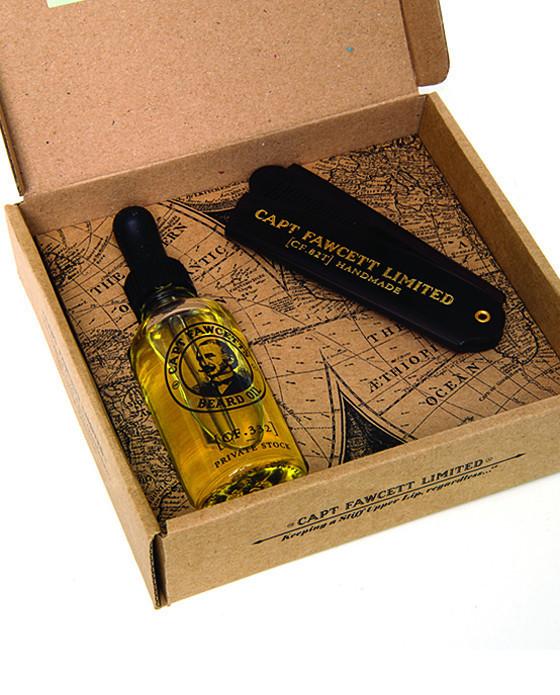 Captain Fawcett's Beard Oil & Beard Comb Gift Set
Please Login / Register to view pricing and purchase products.
Captain Fawcett never beats around the bush, so why would we? This gift set contains 50ml of Captain Fawcett's courageous beard oil. Made in perfect small-batched blends, this essential oil contains a unique concoction of sweet almond and jojoba, with a Vitamin E base that will leave your customers looking more youthful than when they walked in.
If that wasn't enticing enough, this beard oil is accompanied by a classically hand-crafted pocket comb that's both delicate and relentless on the wildest of beards.
Proudly made in the United Kingdom.