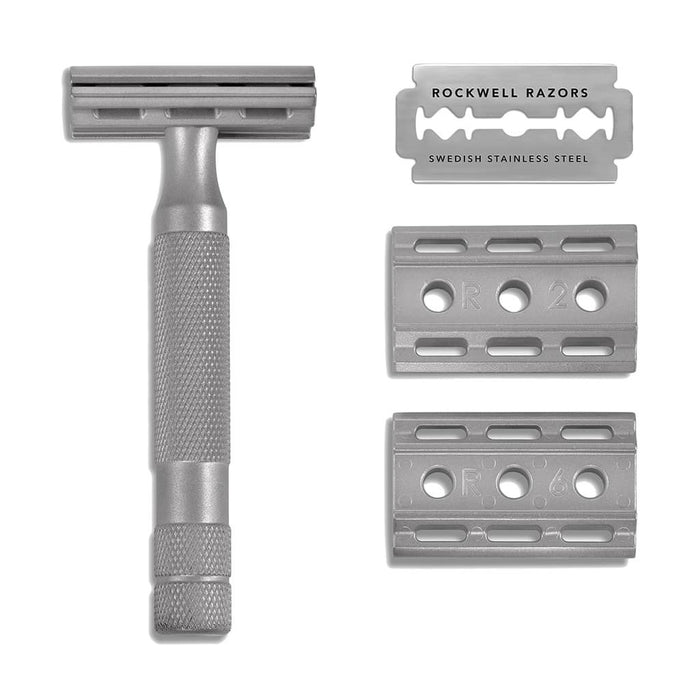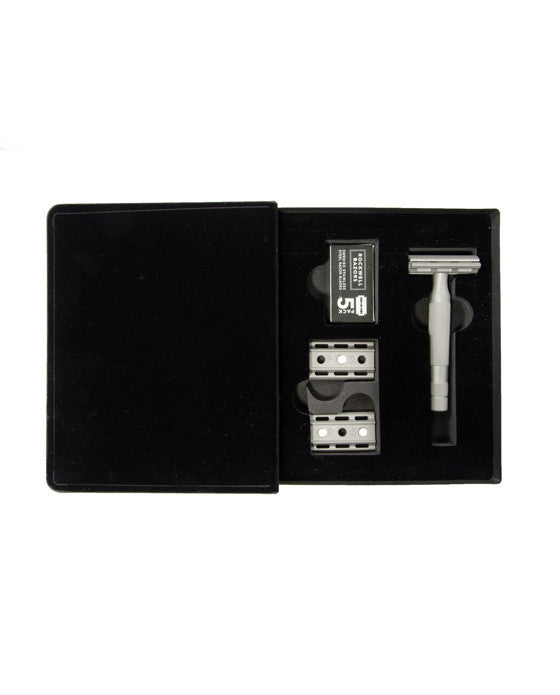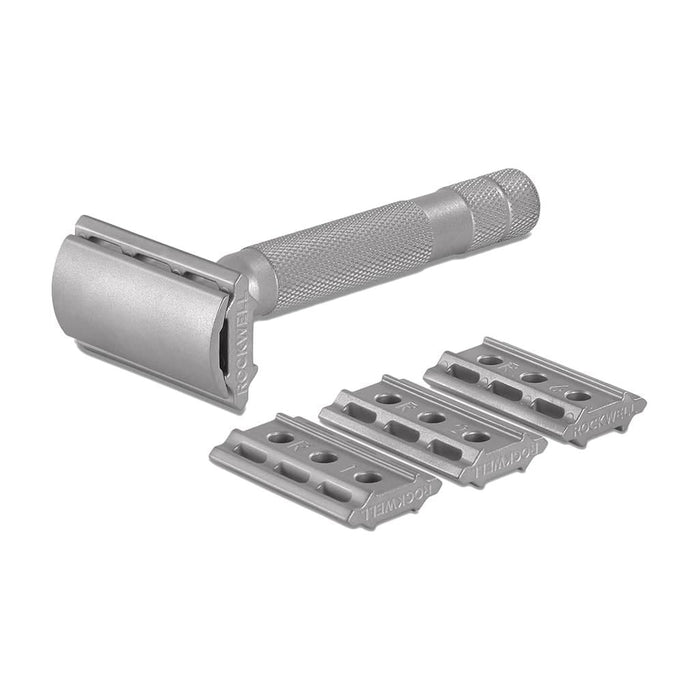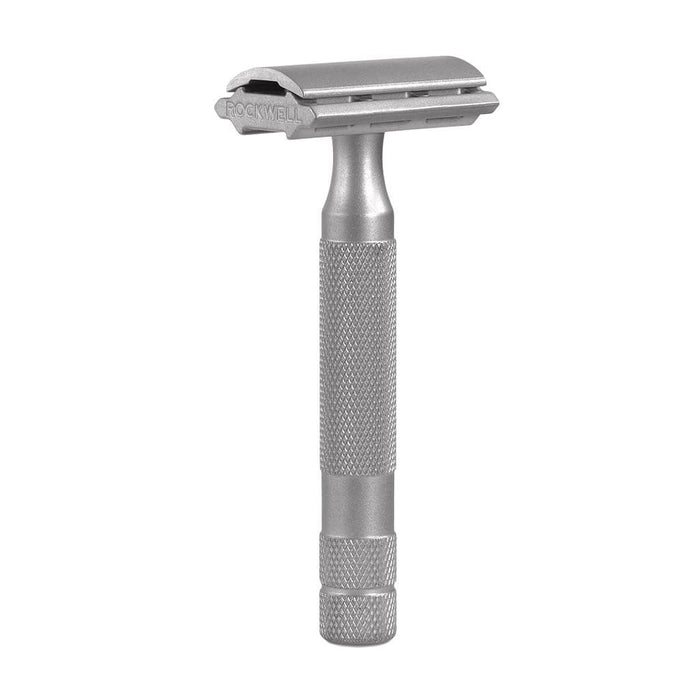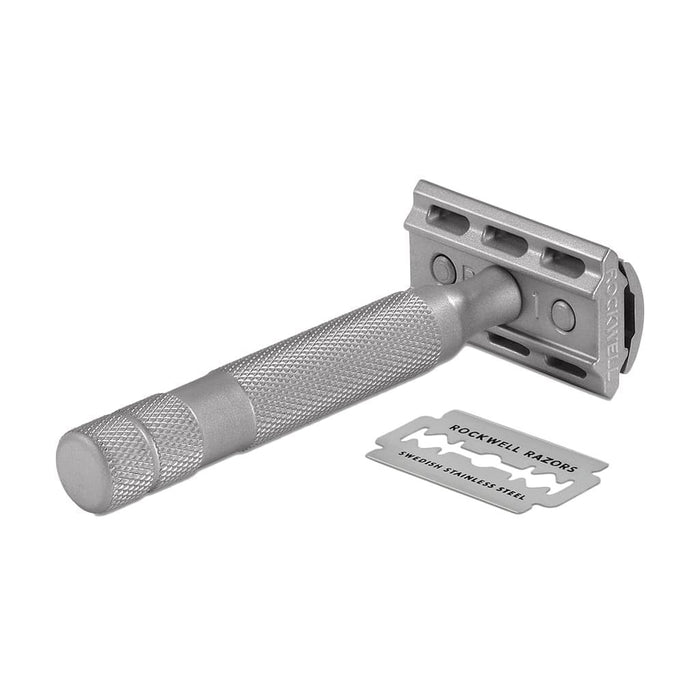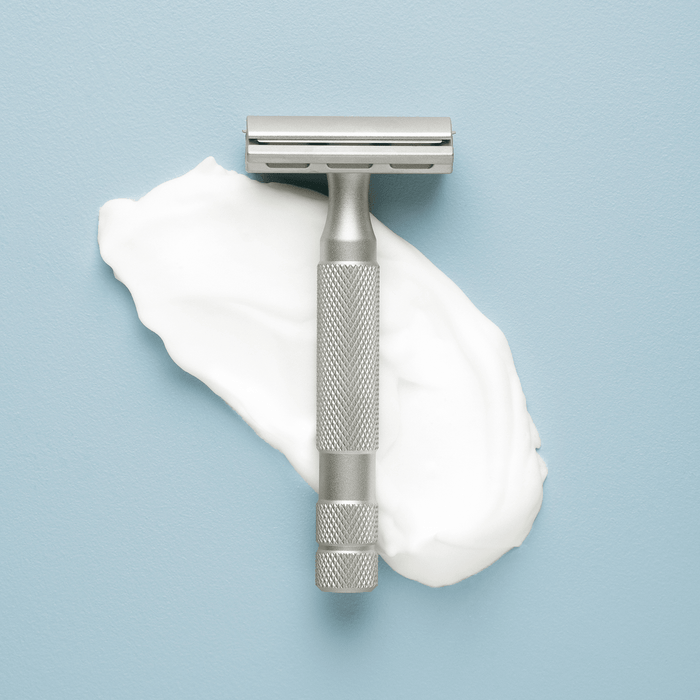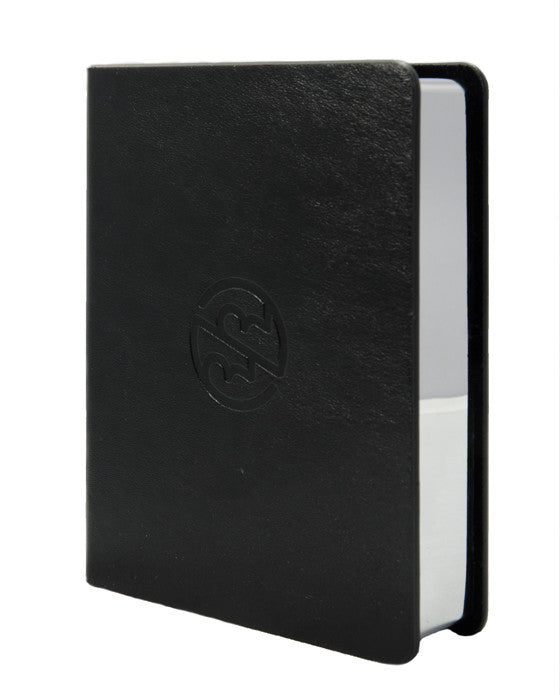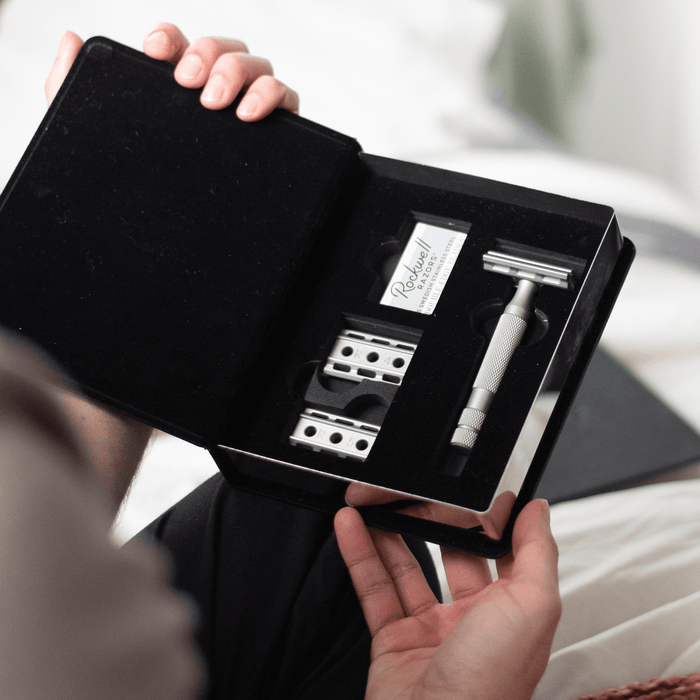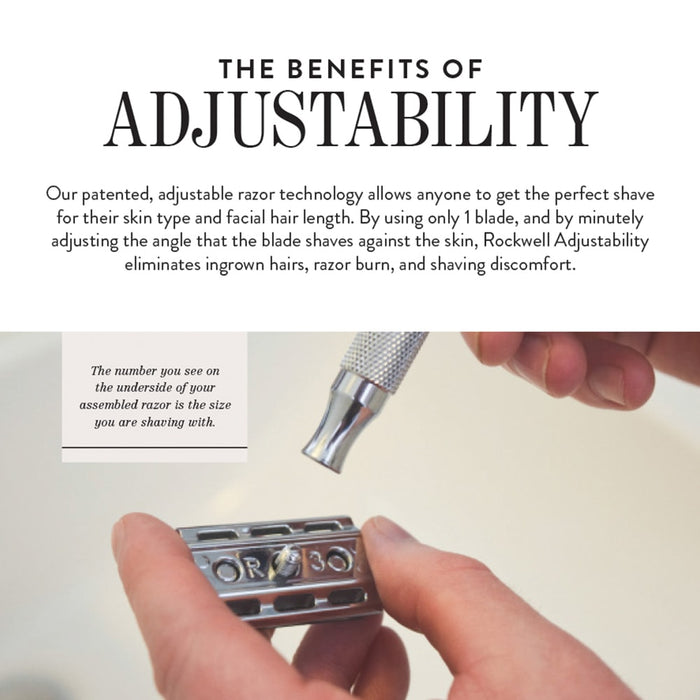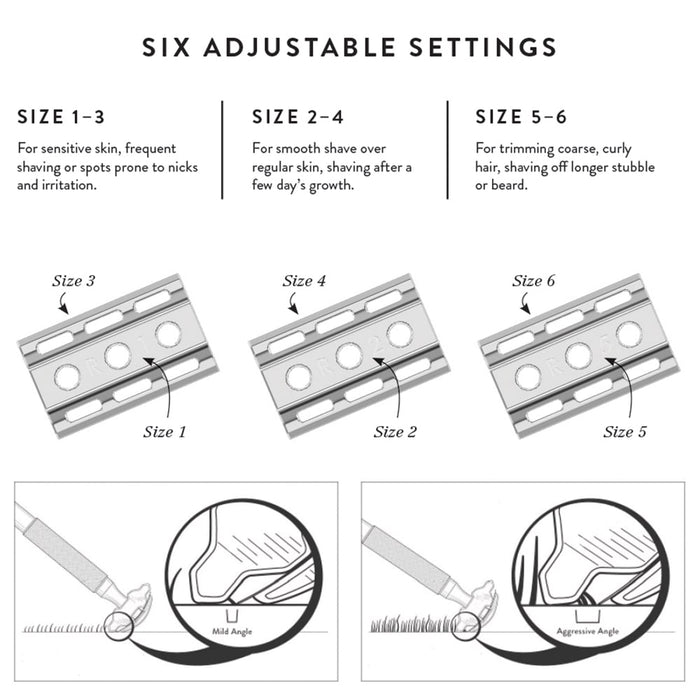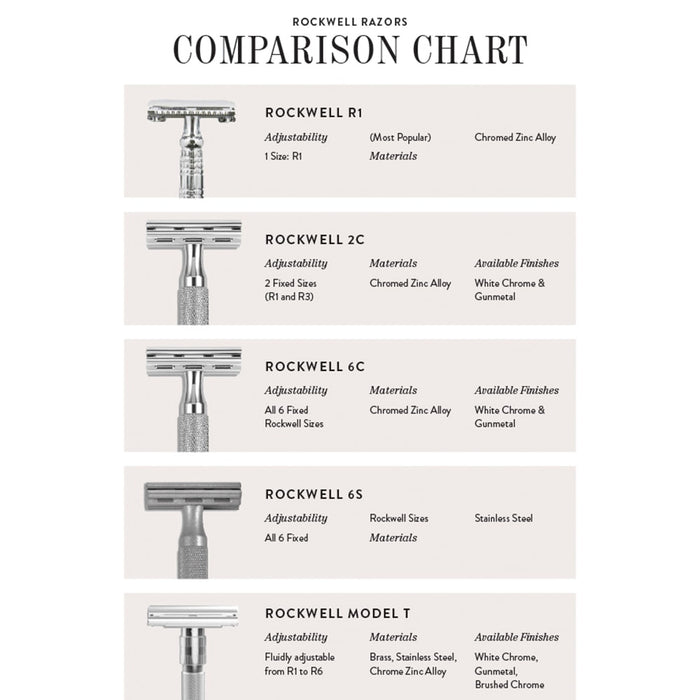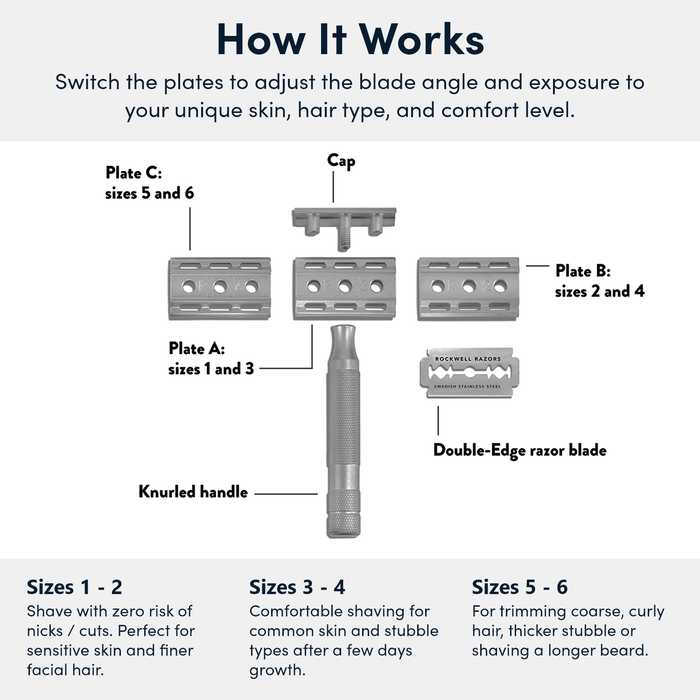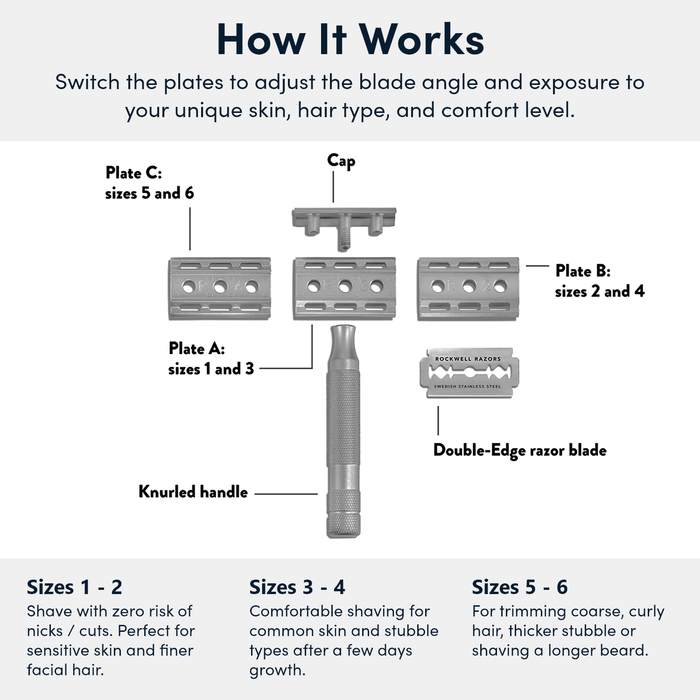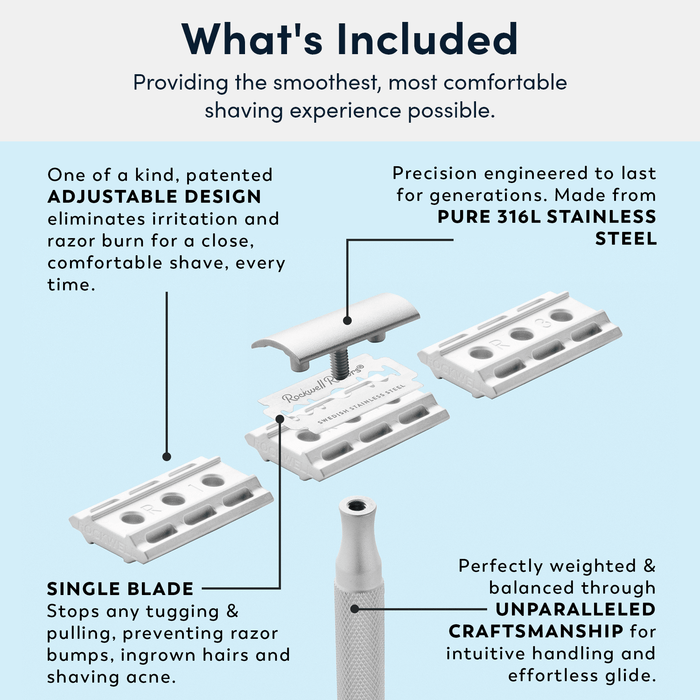 Rockwell Razors 6S Adjustable Stainless Steel Safety Razor
Please Login / Register to view pricing and purchase products.
Rockwell's more durable razor features innovative design eliminates shaving irritation and ingrown hairs FOR A CLOSE, COMFORTABLE SHAVE EVERY TIME.

The Rockwell 6S features Rockwell's FULLY ADJUSTABLE SHAVING SYSTEM, so each and every skin type and facial hair length can get great shaves with NO RISK OF NICKS OR CUTS.

The Rockwell 6S is made out of pure, durable stainless steel through an innovative metal-injection-molding process, and is bead-blasted for a premium matte finish.

Packaged in an elegant leather metal gift box containing 1 Rockwell 6S Razor with 5 Rockwell Razors brand premium Swedish Stainless Steel Razor Blades.
The Rockwell 6S Razor will elevate your shaving game to the next level. Crafted with the patented Rockwell plate system, each razor includes three plates and can be adjusted to six different sizes. Made to give you the smoothest and closest shave, while adjusting to your skin and hair. Diverse and versatile all-around.
Made in the USA.