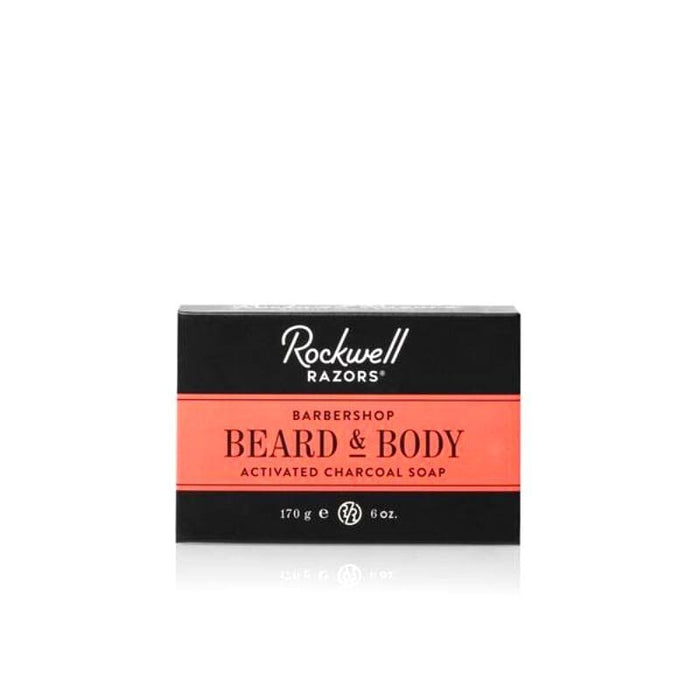 Rockwell Razors Beard & Body Activated Charcoal Soap Barbershop Scent
Please Login / Register to view pricing and purchase products.
We formulated this bar of soap to exfoliate, cleanse, and nutrify your skin & hair with all-natural, premium ingredients.

This is the ultimate bar soap for those who want the best natural skincare possible, want to keep things simple in the shower. The natural coffee exfoliant and premium oils will exfoliate and moisturize all skin and beard types.

Our all-natural jojoba and coconut oils will moisturize your beard and skin, while our activated charcoal acts as a natural antibacterial to get you properly clean for all-day freshness.

With notes of leather, neroli, anise, and cedar, our Rockwell Barbershop Fragrance will take you back in time to a classic American barbershop. We guarantee you'll love the scent.
Formulated with activated charcoal, the Rockwell Razors Beard & Body Soap will penetrate deep into the skin and draw out impurities to produce a deep cleanse. Made with jojoba oil, shea butter, and coffee, it will leave skin moisturized and exfoliated in an instant. Ideal for beard and body, it is a diverse product that will give you a bang for your buck.
Made in USA.