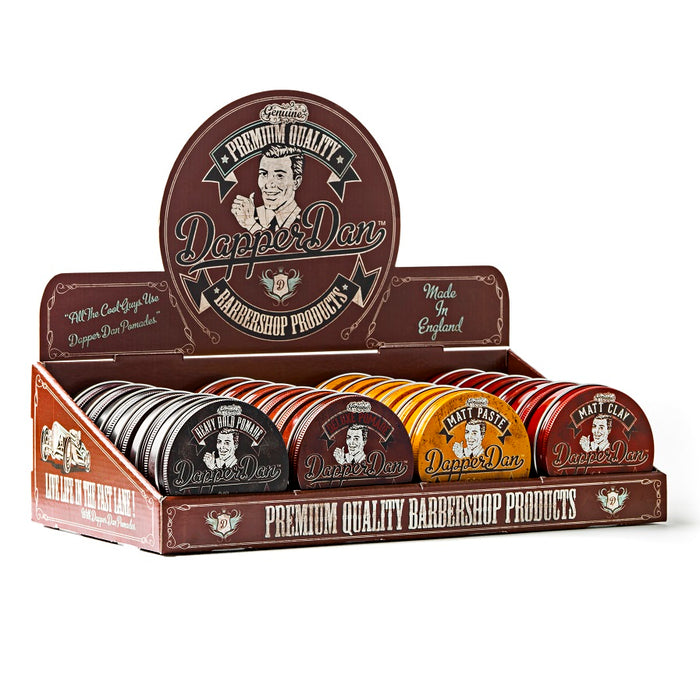 Dapper Dan Four-Channel Display
Please Login / Register to view pricing and purchase products.
Description:
Dapper Dan's Four Channel Display Unit is a must-have for businesses that carry products for the English manufacturer's signature line. The Display Channel houses up to four rows of Dapper Dan pomades, clays, or matts. You decide there are 4 rows available for the salon products. 
Key Features:
A practical and presentable cardboard display for Dapper Dan products.
The vintage tin is designed specifically by Dapper Dan to complement their products and present them in a manner that's both appealing and organized.
There is room for 6 pcs. of each product of resp. Matt Paste, Matt Clay, Deluxe Pomade, and Heavy Hold Pomade. Or alternatively with shaving cream, aftershave, and beard oil. 
It also can hold beard oils, an excellent option for those seeking to add variety to their catalog.
Display Size: 35.5 x 17.5 cm.
Made in England.