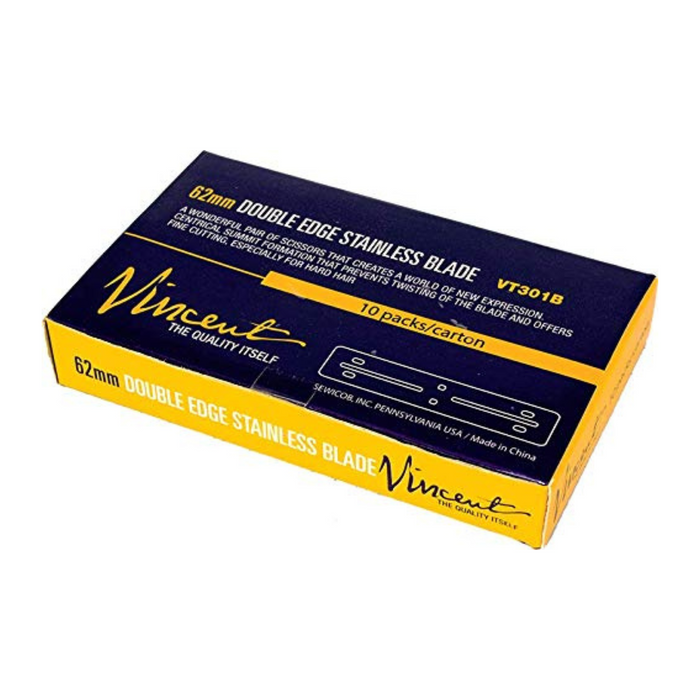 Vincent Double Edge Blades (10 individual packs of 10 blades)
Please Login / Register to view pricing and purchase products.
Vincent exudes elegance and refinement. Their products are delicate and exquisite in style, but practical in function. These Double Edge Blades are crafted with expert stainless steel to resist chemicals and to prevent erosion. Ideal for the ever popular double edge safety razors, these blades will provide a close shave without any irritation or tenderness. Polished to near perfection.