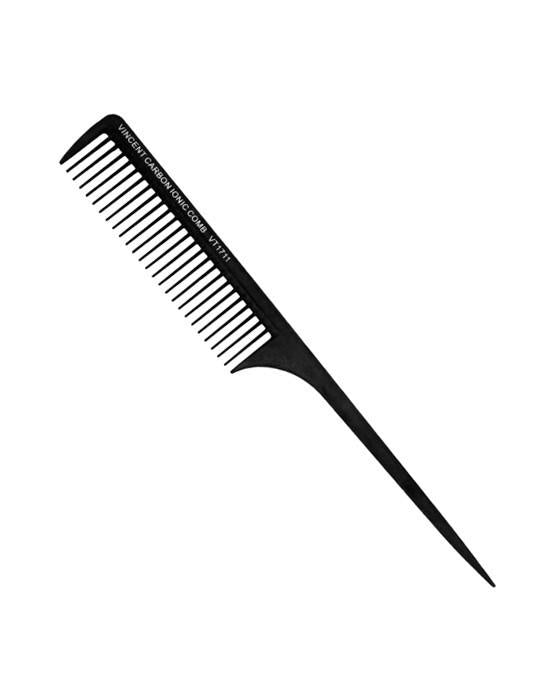 Vincent Carbon Rat Tail Comb (large extra wide teeth - 10")
Please Login / Register to view pricing and purchase products.
The Vincent Carbon Rat Tail Comb is a sophisticated tool that styles thick hair. Ideal for wet hair, this comb removes static in an instant and is compatible with sterilizers so that it remains clean at all times. Resistant against chemicals and heat that is up to 428 degrees, the comb is made with high quality materials that ensure it is a long lasting tool. Compatible with sterilizers, the comb will be clean and unblemished. Simply a sleek hairstyle that can be maintained in an instant.