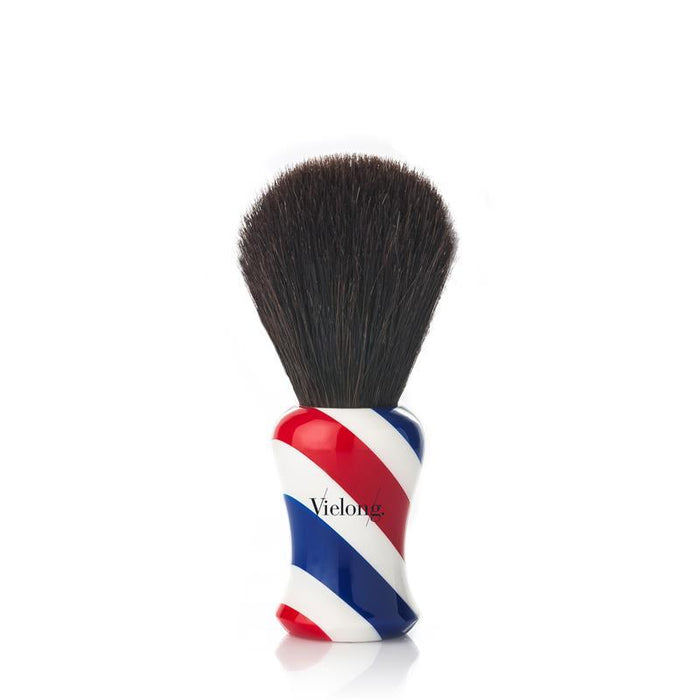 Vie-Long Black Horse Hair Barber Shop Shaving Brush
Please Login / Register to view pricing and purchase products.
Description:
Bringing an authentic wet shave experience to your bathroom just got easier with Vie-Long's Black Horse Hair Shaving Brush with Barbershop Handle. Vie-Long Horse hair shaving brush handmade by careful artisanal process.
Key Features:
Soft yet sturdy horsehair bristles.
Traditional handle in stripes of red, white, and blue to mimic the look of a barber pole.
Very comfortable ergonomic handle.
Creates an incredible lather with every use.
It absorbs water well and saturates well with soap.
Manufactured by hand.
All-natural brown horsehair.
Crafted by experts, the brush is suitable for professional use.
Overall Length - 110mm, Handle Length - 53mm, Loft - 57mm, Knot - 25mm.
Manufactured and imported from Spain.