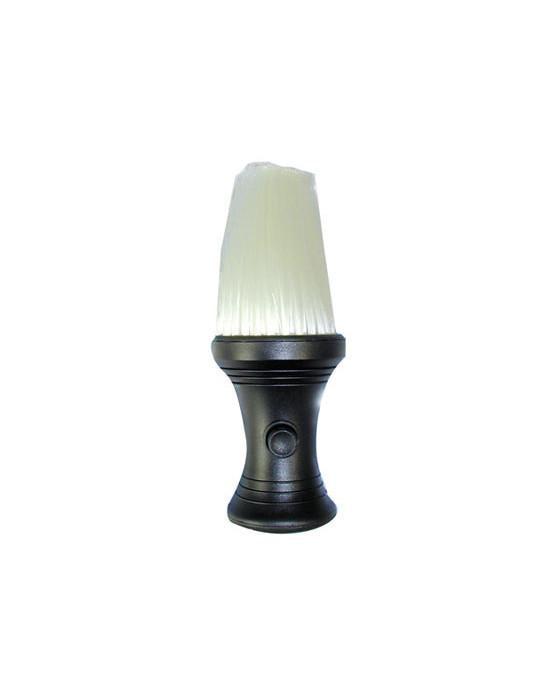 (DISCONTINUED) SC-002033 Scalpmaster Synthetic Bristle Neck Duster with Powder Dispenser
Please Login / Register to view pricing and purchase products.
Every perfect haircut follows with proper cleaning. Scalpmaster's Neck Duster also operates as a Powder Dispenser.  
This tool features an ergonomic design for geared towards professional usage. It holds shiny white bristles in a black handle, for easy control when cleaning necks.  
The Scalpmaster Neck Duster is easy to refill and features a push button for powder dispensation.