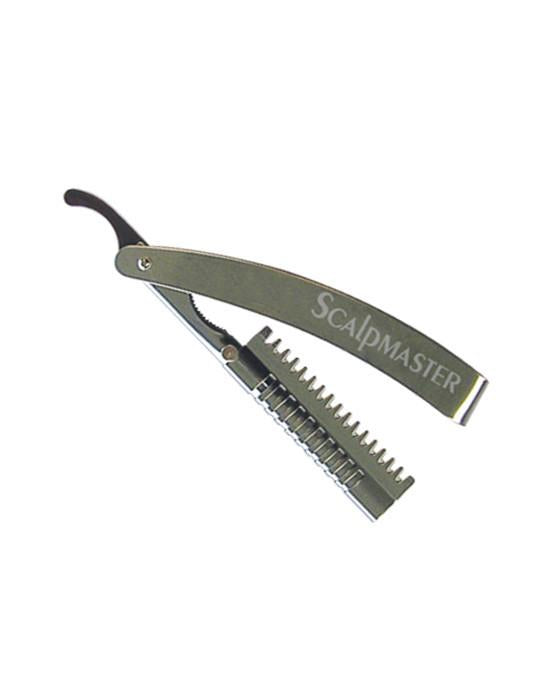 Scalpmaster Professional Ejector Hair Shaper
Please Login / Register to view pricing and purchase products.
The Professional Hair Shaper is a product from Scalpmaster's signature line of professional-grade barbering tools, ideal for thinning hair and making it more agreeable and easy to style. 
It also features a unique ejector feature that makes blade replacement easier and safer. The tool also includes a carrying case for transportable use and safekeeping.